Jennifer Horne, Alabama's 12th Poet Laureate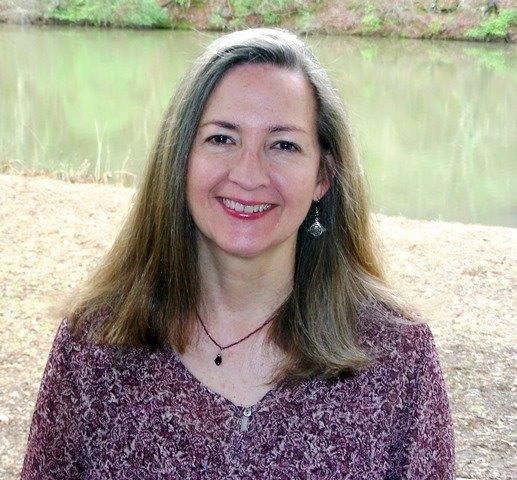 Jennifer Horne was selected as the twelfth Poet Laureate of Alabama during the Alabama Writers' Conclave meeting in July 2017.
Horne is the author of three books and the editor or co-editor of four anthologies. She has been the recipient of fellowships from the Alabama State Council on the Arts and the Seaside Institute in Florida and has worked as a teacher in college, high school, elementary school, international, and prison classrooms, as a workshop leader at writing conferences, and as a journal, magazine, and book editor. She received the 2015 Druid City Literary Arts Award, given by the Tuscaloosa Arts Council, and gave the 2015 Rhoda Coleman Ellison Lecture at Huntingdon College in Montgomery, AL. In March 2016, she was interviewed for CSPAN's "Book TV" Cities Tour.
The daughter of a poet and a lawyer, Horne grew up in Little Rock, Arkansas, and has lived in Alabama since 1986; she is married to writer, editor, and literary interviewer Don Noble and lives in Cottondale, Alabama. She holds a BA in the Humanities from Hendrix College, and an MA in English, an MFA in Creative Writing, and an MA in Community Counseling, all from the University of Alabama.
Her book Working the Dirt: An Anthology of Southern Poets (2003) brought together over 100 poems about farming and gardening in the South, and her first collection of poems, Bottle Tree: Poems (2010) focused on Horne's experiences as a southern woman. Her second full-length collection of poems, Little Wanderer, was published by Salmon Poetry (Ireland) in 2016 and is composed of poems of journeys and encounters ranging from Greece to Romania to England. She launched Little Wanderer with a reading at the Yeats International Summer School in Sligo, Ireland in July 2016.
Reviewing Little Wanderer, poet Brendan Galvin wrote: "As in her fiction, these poems have their light and dark sides. How many poets can you name who are so cautious in their work that they seem to be tiptoeing around in it? To be exact and yet take the necessary risks that texture requires is a rare thing these days . . .. Little Wanderer is the product of an inventive mind, and to turn its pages is to experience a variety of surprises."
Horne is also the author of two poetry chapbooks, Miss Betty's School of Dance and Tineretului. Individual poems have placed in the finalist category in the Alabama Launchpad Innovation and Entrepreneurship Conference 2014, a project of the Economic Development Partnership of Alabama and the Birmingham Cultural Alliance; the Auburn Witness Poetry Prize Honoring Jake Adam York, 2014; and the Arkansas Arts Center Ekphrastic Poetry Contest, 2012. Her work has been published in a number of journals, mostly in the southern U.S.
Tell the World You're a Wildflower (UA Press, 2014) is a collection of loosely interwoven stories in the voices of southern women and girls of different ages and backgrounds. Tell the World was selected for the inaugural group of books for the TRIO series, organized by Shari Smith and in conjunction with SIBA, the Southern Independent Booksellers Alliance; the show tours around the southeast at conferences and libraries. TRIO matches an artist and a musician with a southern author; Mary Gauthier wrote the song "Real" in response to Horne's story "Arkansas Blacks" and artist Jennifer Nyblom created a painting in response to the story "Sandra." Her story "The Other Shoe" appears in The Shoe Burnin': Stories of Southern Soul (River's Edge Media, 2013). 
Horne's two co-edited books with Wendy Reed, All Out of Faith: Southern Women on Spirituality (2006) and Circling Faith: Southern Women on Spirituality (2012), have received acclaim for the high quality of the essays and their contribution to discussions about religion in the American South. Horne and Reed have spoken about the two books at numerous conferences, book festivals, and various group meetings. She has also co-edited (with Don Noble) Belles' Letters II, a collection of short fiction by Alabama women published in 2017.
Her essay "The Second Half," appears in A Second Blooming: Becoming the Women We Were Meant To Be, edited by Susan Cushman, published by Mercer University Press in spring 2017. Her essay "Where I Write" will be included in the anthology Southern Writers on Writing, edited by Susan Cushman and forthcoming in 2018 from the University of Mississippi Press. She currently is at work on a biography of Alabama writer Sara Mayfield. Her article on Mayfield, "Sara Mayfield:  A Woman of Her Times," was published in Alabama Heritage magazine in 2016, and she gave the opening address for the International Fitzgerald Society meeting in Fall 2013 on Sara Mayfield and her connection to Zelda Fitzgerald; that address has been revised to appear in a collection of papers given at the conference, edited by Kirk Curnutt and Sara Kosiba, forthcoming in 2018.
Act No. 92 of the 1931 Alabama Legislature created the honorary office of Poet Laureate of Alabama. The poet laureate is designated by the Alabama Writers' Conclave, a voluntary organization of Alabama historians, playwrights, fiction writers, poets, and newspaper writers. The Writers' Conclave designates a suitable candidate and upon the election of a nominee by a majority of the membership at any annual meeting, the name is certified to the governor. The governor then issues a commission to the poet laureate.
The term of office of the poet laureate was initially indeterminate. The term was changed to four years by an amendment to the constitution of the Alabama Writers' Conclave that became effective in 1983. This amendment also limits the poet laureate to one four-year term and requires that a poet laureate nominee have resided in Alabama for at least fifteen years. Membership in the Alabama Writers' Conclave is not a requirement for nomination as poet laureate.
Links to audio and video files, reviews, interviews, and other materials can be found at her blog and website, A Map of the World, at http://jennifer-horne.blogspot.com/.