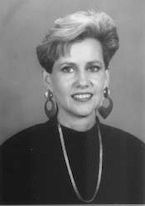 Claire T. Feild
1141 Knollwood Court
Auburn, AL 36830
tallandsia@gmail.com
http://www.olemiss.edu/mwp/dir/feild_claire/index.html
Hometown: Auburn, AL
Genre
Publications and Awards
Books:
Mississippi Delta Women in Prism, NewSouth Books, 2002
Journals:
Windmills
Turbulence Magazine No. 6
Perceptions: Magazine of the Arts, 2011
Askew, No.9
Black Magnolias Literary Journal, No.4
Instigatorzine, No. 7
Dark Lane Quarterly Collaborative, No. 3
Polluto, No.7
Birmingham Arts Journal, No. 7
Convergence Review, 2009
Hurricane Blues: Poems about Katrina and Rita, 2006
Full Circle: A Journal of Poetry and Prose, 2003
And Others.
More Information
Gives readings: Yes
Travels to readings: N/A
Conducts workshops: N/A
Available for interviews: Yes