The Alabama Writers' Forum recognizes young writers, their teachers, and schools each year for their work in creative writing at the High School Literary Arts Awards (HSLAA). The year-long program focuses on nurturing talent in high schools across Alabama. Competition categories are: Fiction, Poetry, Senior Portfolio and Literary Magazine. The judging panel is comprised of writing experts.
The 2018 panel includes James E. Cherry, W. B. Gerard, Susie Paul, and Jesseca Cornelson.

Winning entries are celebrated and recognized at the HSLAA Ceremony at the historic Alabama State Capital where students are presented scholarships (for high school seniors) and other prizes. In addition, the gathering provides a special opportunity for students, parents and, teachers to spend time with patrons of the arts and elected officials. The competition is funded in part by the Alabama State Council on the Arts. Seven individuals provide $500 for the senior portfolio scholarships.
AND THE 2018 HSLAA WINNERS ARE:
Adele Goodwyn McNeel School, Alabama School of Fine Arts, Bob Jones High School, Booker T. Washington Magnet High School, Briarwood Christian School, Helena High School, LAMP High School, Lurleen B. Wallace School, Minor High School, Mountain Brook High School, Pelham High School, Randolph School and Sparkman High School.
"Teachers who make creative writing a priority in their English or language art classes are the real heroes in Alabama literary arts. You are making it possibly for young writers to find a space to create, to express themselves, and through this competition, and others, to be known as our next generation of great Alabama writers! Teachers, I salute you!"
- Jeanie Thompson, Executive Director, The Alabama Writers' Forum
2018 HSLAA PROGRAM TIMELINE:
Submission Period: December 11, 2017 – January 22, 2018
Winning Teachers Notified by E-mail: February 27, 2018
Winners' List Posted: March 5, 2018
HSLAA Ceremony at Alabama State Capital: March 14, 2018, 11:00 a.m.
MEET THE 2018 JUDGES: JAMES E. CHERRY
James E. Cherry comments on his experience reviewing new talent in fiction for the Alabama High School Literary Arts Awards:
"If the submissions are any indication of the future of creative writing, the State of Alabama has a bright future indeed.  Emma Camp's third place story, "Grace," had characters who were well developed and identifiable.  Second place winner, "Sunset on the Cloud Kingdom," by Cecelia Poehlman, possessed trenchant dialogue that advanced the narrative.  Jane Ann Baggett's first place winner, "A Policeman and a Man in a Hazmat Suit Walk into a Building," leaped from the page with originality and panache.  Unfortunately, only three winners could be chosen.  But all who submitted work will carry bright literary lights wherever graduation leads them."
James E. Cherry is the author of a poetry chapbook, two full collections of poetry, a collection of short fiction and two novels. His novel, Edge of the Wind, was a 2016 Foreword Review Book of the Year Finalist for Fiction. He has been nominated for an NAACP Image Award, a Lillian Smith Book Award and was a finalist for the Next Generation Indie Book Award.  Cherry has an MFA in creative writing from the University of Texas at El Paso and resides in Jackson, Tennessee where he is Artist in Residence with an after-school program for at-risk youth. 
MEET THE JUDGES: W.B. GERARD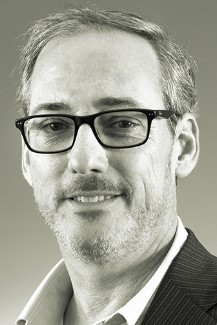 W. B. Gerard comments on his experience reviewing new talent in the literary magazine category for the Alabama High School Literary Arts Awards:
"It was a pleasure sampling the poetry and stories in these journals as well as the artwork in these journals. The students who contributed have a remarkable imaginative range. I hope many keep up their craft—it's hard work, but worth it."
W. B. Gerard is Professor of English and Creative Writing at Auburn University at Montgomery and Coordinator of Creative Writing. He teaches the Four Genres and Fiction Workshop courses and directs creative writing Masters theses. He has published fiction in The Pennsylvania Review, Danse Macabre, Black Lantern, and elsewhere, and is General Editor of THAT Literary Review as well as the scholarly journal, The Scriblerian, and The Kit-Cats.
MEET THE JUDGES: SUSIE PAUL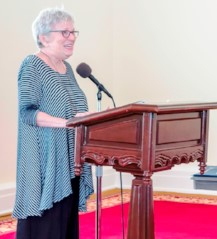 Susie Paul comments on her experience reviewing new talent in poetry for the Alabama High School Literary Arts Awards:
"Their work delights and always surprises me:  To write poetry is to engage oneself, often through the personal, in the wider world, to seek to express and thus understand something about it and one's place in it.  Our young people are ordering and expressing what is often confusing, inchoate, infuriating. Every year I see Alabama's high school poets exploring what is both beautiful and painful in our contemporary lives.  I always find solace in their work."
Susie Paul is associate professor, emerita, and Distinguished Teaching Associate in the AUM Department of English and Philosophy and has served as an adjunct instructor at Huntingdon College and Troy University in Montgomery. For the 2018 HSLAA, Paul generously volunteered to coordinate the awards, selected judges, and judged the Poetry awards again. She serves on the Board of Directors of the Alabama Writers' Forum.
MEET THE JUDGES: JESSECA CORNELSON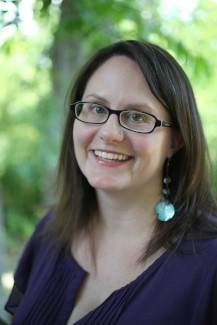 Jesseca Cornelson comments on her experience reviewing new talent in the Senior Portfolio category for the Alabama High School Literary Arts Awards:
"I enjoyed reading all the entries and found the judging difficult because they were all so good."
Jesseca Cornelson is an Associate Professor of English at Alabama State University where she teaches composition, literature, and creative writing.  Her poems have appeared or are forthcoming in journals such as Botticelli Magazine, Mid-American Review, Parody, Platte Valley Review, and Salamander.  She is an alumna of the Sewanee Writer's Conference, has twice been a writer-in-residence at the Catskill Center's Platte Clove Preserve, and is a recipient of a Fellowship in Literary Arts from the Alabama State Council on the Arts.