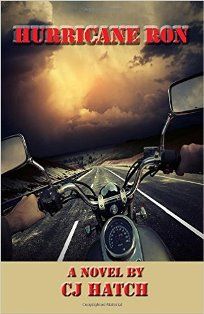 By Steve Tomasula
The University of Alabama Press, 2013
$22.95, Paper; $19.95 eBook
Fiction
Reviewed by Carroll Dale Short
To call the short stories in Tomasula's new collection "non-traditional" is an understatement. With paragraphs and pages randomly set in various typestyles, font colors, margins, interspersed with Web addresses and binary code of zeroes/ones, and with illustrations relevant to each narrative, the effect is a hybrid of conventional storytelling mixed with elements of the graphic novel.
The overall ambience of the collection brings to mind a term that was popular in the 1960s and 70s: metafiction, sometimes defined as "a book in which the book itself seeks interaction with the reader." Once Human doesn't just seek engagement with the reader, it demands it.
The common theme of the stories is the intersection—or more often, collision-of the characters' emotional lives with the information explosion of new technologies.
But just when the prose becomes almost frustratingly dense and cerebral, a lucid and lyrical line or paragraph breaks through like a ray of sunshine. Such as in the opening story, "The Color of Flesh":
"His fault," she muttered, holding her finger under the bathroom faucet; her wound—as rends in flesh are called-stung-the stream of cold water running rosé before swirling down the drain. After patting her finger dry she put on a Band-Aid, and here is where our story really begins...
Another story, "C-U See-Me," intersperses brief vignettes of a young woman shopping in a convenience store, a naked man jumping rope in his apartment, a museum guard, and more. Again, the jumble of viewpoints and inner monologues suddenly switches to a poetic description of a woman affixing her bicycle to the roof of an SUV:
...she had to stretch on the tips of her toes to lift the bike the last few inches onto the rack where it snapped into place, its wheels languidly turning air, spokes catching the light.
Probably the most accessible story in the book-despite its page-long paragraphs-is its shortest. "WeKEA" (a play on the store chain IKEA) is about a young couple driving to a large shopping mall to buy a table they've found on the store's website:
...a land of big-box stores...a land of giants that are big boxes themselves separated by miles of prairie since giants need lots of space.
Completely free of dialogue, the story depends for its intimacy on lovingly detailed descriptions of the husband's musings on their sterile, corporate-made, emotionless surroundings, and ends with the couple choosing their best route home with the help of their smart phone's GPS system.
Some readers will find this unconventional book more to their taste than will others. But none of them can call it derivative.
Carroll Dale Short, a native of Walker County, Alabama, is the author of seven books including the novel The Shining Shining Path.