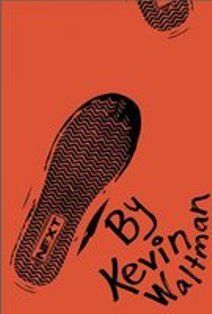 By Kevin Waltman
Cinco Puntos Press, 2013
$16.95, Hardcover; $11.95, Paper
Young Adult Fiction
Reviewed by Don Noble
Sports fans know that what football is to Alabama culture, basketball is to Indiana culture: passion, obsession, madness, religion.
Pop culture images of Indiana basketball, however, as opposed to the images of the NBA, show white small-town Hoosiers at play, coached by Gene Hackman. Although blond Larry Byrd, of French Lick, Indiana, has been retired for some time, he is still the model for Indiana hoops.
This whiteness is something of an exaggeration. In Gary and Indianapolis, especially, the high school teams are mostly African American.
The young adult novelist Kevin Waltman grew up in Indiana, played high school basketball and attended Depauw University. Waltman, now an Alabamian, took the MFA in creative writing at the University of Alabama, and stayed on to teach in the English Department.
In Next, Waltman's third novel, he has created a more accurate picture of Hoosier basketball and done so with considerable elegance and authority and without stereotypes.
His hero, fifteen-year-old African-American Derrick Bowen, 6' 3", is a point guard. Already—one might even say prematurely—he is known on the court as D-Bow. Derrick is a basketball prodigy, about to enter the ninth grade of Marion East in Indianapolis. He has realistic hopes for a college basketball scholarship.
Derrick's family lives in a modest middle-class home. His mom teaches and, along with his very sensible dad, is a stickler for manners, education, and good behavior in general. On Sundays the family goes to church, then the donut shop for a treat and then an obligatory stop at the bookstore.
Derrick will finally buy and read the Zora Neale Hurston novel Their Eyes Were Watching God, although admittedly to impress Jasmine Winters, a lovely and sophisticated schoolmate.
Derrick, whose mother demands proper grammar, tells his story in language relatively free of dialect and slang.
Derrick even uses adverbs, which most high school kids do not. In church he is amused by "a woman squeezed a little too tightly into her Sunday dress."
Much of the novel is set on the court during games, and here the jargon is thick.
Contemporary terms of art are employed. Players don't just make baskets or dunks or swishes. The ball "finds bottom." Usually it doesn't even "scrape iron."
The opposition scores with "a pick-and-pop three, a backdoor layup, a spot-up three," and so on. Actually, the context makes this all clear enough.
We go through the season game by game, even play by play. Young basketball enthusiasts will love it.
And as with most YA novels, there are challenges and decisions. Will D-Bow make the starting five? Will the team come together as a cohesive unit and win the state championship?
Should Derrick transfer to the nearby prestigious mostly-white Hamilton Academy? Will he get up the nerve to date Jasmine? These choices are not sensational, but they are real and important.
The plot is well paced, and supporting characters are well drawn. Teammate Nick is something of an egomaniac and feels threatened by Derrick. Moose, the center, is large and slow but reliable. Derrick's younger brother Jayson is bookish, but extremely knowledgeable about basketball. He's an avid reader of SLAM magazine.
Derrick's best friend Wes plays in the high school band and is a connoisseur of sneakers. He covets a pair of Timberland Earthkeepers. When he finally gets a pair, "He lifts … [one] from the box and eyes it the way a jeweler might inspect a new diamond."
For the record, D-Bow wears Adizeros.
Not everyone in the novel is crazy for basketball, including Derrick's mom and, more importantly, Jasmine, so Derrick has some balance in his life. Jasmine is in fact wary of dating players since they are obsessed with basketball most of the time, can talk of nothing else, and, when they lose, are miserable company.
The novel closes with the end of Derrick's freshman year, but we will follow this young man through three more years, one novel per year. The second, out soon, covering his sophomore year, is titled Slump.
Don Noble is host of the Alabama Public Television literary interview show Bookmark and the editor of A State of Laughter: Comic Fiction from Alabama. This review was originally broadcast on Alabama Public Radio.