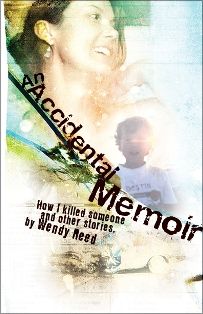 By Wendy Reed
NewSouth Books, 2013
$24.95, Hardcover
Mixed Genre
Reviewed by Kirk Curnutt
Nonfiction isn't a simple matter of telling true stories. The art of the genre lies in the motifs through which the narrative is staged. Scores of writers have attempted to share their experiences only to discover that facts alone fail them. The memoirs that mean the most, by contrast, are about words as much as events. They dramatize the act of making meaning, often by resorting to what may seem the most unrelated of symbols and metaphors.
By any measure, Wendy Reed has a compelling story to share. On May 28, 1996, her Mitsubishi Montero hydroplaned off I-65 at mile marker 251.7, striking an oncoming 1988 Camry. The author and her youngest child were uninjured, but the accident claimed the life of the other driver, a thirty-four year-old African American woman known here only by her first name, Deirdre. Her death resulted in a protracted legal case, charges of racial inequity in insurance settlements, familial and economic stress, and lingering guilt. The immediacy with which Reed details these consequences is arresting; in her need to define for her own sake the thin line between culpability and chance occurrence she gives voice to often conflicting emotions binding the moral knot of blameless tragedies. Alternately vulnerable and steeled in her commitment to her daily routine, she forces us to acknowledge reactions that may not be pretty but are certifiably human: a sense of frustration with the legal bureaucracy, impatience with a husband whose first concern is to protect his own liability, annoyance with the pieties of family and friends who can't contemplate the psychological gravity, even self-deprecating humor at the twists and turns the story takes her through. Above all there is an exquisite and tender empathy for the voice we can't hear, a dedicated effort to preserve both the memory and dignity of the woman who didn't recover from the random intersection of life and death.
If this book's power rested simply in the pathos of the situation, however, it wouldn't leave the deep impression it does. The real beauty is in the writing. Repeatedly, Reed halts the narrative to mull her own metaphors, exploring the very mechanics of how meaning is made. Early on, noting her former day job as a producer/director for Alabama Public Television, she draws an extended analogy between video editing and memory: "If I sat in an edit suite and dissolved my way from the wreck to now, transitioning as if by magic, I could choose images I want you to see, leave out ones I don't. If things got trouble¬some, I could fade to black. Before I learned how to edit, I skipped over certain parts when I told the story of the wreck." Later, recalling a teenage internship at UAB, she describes how her fascination with the "unfathomable brain" led her to touch the exposed gray matter of a patient, an image of invasiveness that captures her own confusion about when exactly the accident claimed that life, "when her brain officially or unofficially died, or whether she was pronounced brain-dead on the interstate, in the ambulance, or sometime after arriving at the hospital." In the second half of the book—after the case is legally if not emotionally resolved—whole essays are devoted to this trying-out of analogues. "Gnawing Through the Mask" may be the single best ten pages in the book: a brilliant assessment of the science and religion of motive that spans mad-cow disease, sexual risk, adrenal glands and brain chemistry, and the myth of a "Mitochondrial Eve" of female compulsion, all in an effort to explain self-destructive behavior. A subsequent piece, "Driving Danny's Ferrari," reads like a straightforward seduction tale until one realizes how subtly it reinforces the central motifs of automobiles, speed, and trajectory: in this book, bodies are always hurling through space, supposedly safe in the cradles of cars—an illusion we know from page one is false.
Some may wonder about the memoir's concluding trio of short stories. But Reed establishes a rationale for their incorporation by exploring how memories are their own fiction; a discerning reader will intuit the thematic connections to the essays. That the stories are every bit as good as the nonfiction isn't a surprise. There's nothing accidental about An Accidental Memoir—it's a fantastic, moving expression of craft and insight. April 2013.
Kirk Curnutt is the author of Baby, Let's Make a Baby, Plus Ten More Stories; Breathing Out the Ghost; and Dixie Noir.