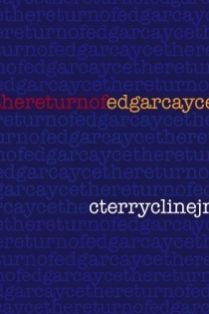 By C. Terry Cline Jr.
MacAdam-Cage, 2012
$17, Hardcover
Nonfiction
Reviewed by Julia Oliver
Unless the reader is a sitting duck for a suspend-the-belief book, the most interesting part of the narrative is in the Foreword. Terry Cline Jr. explains that he has spent a "fifty year odyssey in search of Edgar Cayce, the so-called sleeping prophet…. Lying on his couch in a hypnotic trance, Mr. Cayce extracted information during life readings that covered a person's karma from past incarnations." Among the famous people who supposedly consulted Cayce back then were Woodrow Wilson, George Gershwin, Irving Berlin, and Thomas Edison.
Last year, Cline, a novelist, was sitting at his computer waiting for inspiration as to what kind of book he should write next, when he was "astonished to see text flow onto the monitor. These were not my [his] thoughts!" As the presumably thought-transferal process continued, Cline believed he had been chosen by the departed spirit of Edgar Cayce to be the medium by which his [Cayce's] next book of prophecies and advice on how to live in the world would come. Whether or not the unusual premise will hook a generation of new "believers" in prophecies and advice from beyond the grave is part of the mystery. This supposed transcription of recent conversation between the author-novelist and a former celebrity "ghost" appears to be a serious effort to compile, analyze, and present specious, spurious, and at times serious information.
Cline, a native of Birmingham, is married to writer Judith Richards. They live in Fairhope, Alabama. Cline's first wife, Linda Cline, is "still his best friend." According to the back cover bio content, these three "work together on every project." May 2012
Julia Oliver is a novelist, playwright, and journalist. Her monthly column, The Literary Scene, appears on the third Sunday of each month in The Montgomery Advertiser.