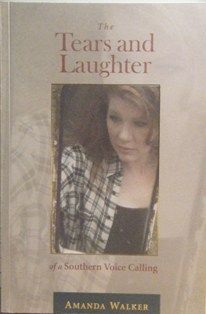 By Amanda Walker
Walker World Press, 2011
$19.99, Paper
Nonfiction
Reviewed by Julia Oliver
After reading this collection of essays by an acclaimed columnist with the newspaper Wilcox Progressive Era in Camden, Alabama, I concur with the back cover observation: "She weaves and dances along the heartstrings through us all. She can be quite opinionated and delightfully humorous." At thirty-nine, Amanda Walker is too young to be called an old soul, but philosophically, that's her bent, if not her beat.
She clearly has a knack for naming. Nine Chapters, with labels such as "Love And/Or Marriage;" "Dear Kids;" and "Politics, Hollywood and Current Happenings Around Town," each contain several concise pieces that presumably have been in print as her bylined column. These provocative titles include "Lost Minds and Mothers-in-Laws"; "Fish Are Not Your Friends"; "Redheaded Women in Alabama"; and "Christian Pole Dancing."
This observation in the essay "Creative Writing" appealed to me: "I think most writers would agree that there are few things that stimulate creativity more than exasperation and a deadline looming near.... Usually, if you are open, you will notice things, like big drop rain, or late summer afternoons or the way your dog looks at you when you tell him bye." I don't have a dog in my life now, but after reading that, I wished I did. May 2012
Julia Oliver's monthly column, The Literary Scene, appears on third Sundays in the Montgomery Advertiser.