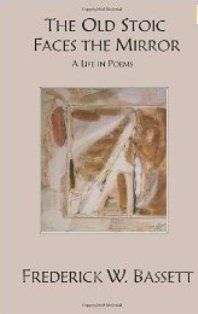 By Fred Bassett
Salt Marsh Cottage Books, 2010
$12, Paper; $5.99 eBook
Poetry
Reviewed by Jennifer Horne
Fred Bassett's third book of poems is subtitled "a life in poems," and this book reads very much like a memoir, satisfyingly so.
A native of Roanoke, Alabama, who now makes his home in South Carolina, Bassett has structured his book chronologically in three sections: The Boy, The Man, and The Old Man. True to the meandering ways of memory, however, the poems in all three sections often move around in time as the speaker remembers old neighbors, long-ago tragedies, and childhood questions.
The first section charts his family's move from town to farm and the round of home, field, store, neighbors, and dirt roads that makes up rural existence.
In the second section, as the boy becomes a man, he finds love but must deal with death—of a father—and loss—of old ways, while learning to make peace with himself and others.
The third section brings us up to the near present; there are more graveyards as childhood friends die and mortality looms, a resurgence of concern about racism and war, but the ongoing power of the natural world to console and stimulate.
Bassett's poems are mostly narrative, and sometimes a bit prosey in their sentence structure, but his lines are strong and the poems contain memorable phrases and images:
. . . here I stand among the marble ears
of these tombstones overlooking
Corn House Creek, a stranger,
with nothing but a mouthful of words.
("Rock Springs Churchyard")
and a description of an old woman:
Sapped to bone by a backwoods farm in Alabama,
seventy years west of privilege
and the Georgia plantation of her youth.
("Family Photograph")
While enjoying the narrative flow of Bassett's story-poems, I also admired the short lyrics scattered through the book, haiku-influenced poems that catch a moment of nature and connect it to the speaker's mood. Here in total is "The Last Tree Swallow":
The last tree swallow
darts and dives
in the twilight
above the still lake.
We've both had a bad day.
Bassett is ever attentive to birds, from the boyhood rite of killing a bird and regretting it, to learning to understand the place of vultures, to observing bufflehead ducks, geese, mockingbirds, and hawks.
At the heart of this book, though, is connection to places and people over time, even over generations. Several poems in the final section are in memory of or for women the author has known, and these are among the most touching and gracefully handled in the book. "A Woman's Gingko Tree" observes:
Her gingko now stretches
to the sky—grace from a seed
she dropped in a black purse
three hundred miles from here.
. . . I hum a ballad she would sing
to my boys in this old porch swing.
And in "Homemade Fig Preserves," the speaker visits an elderly neighbor, Elsie Brewer, who, despite being in a wheelchair, body bent from a life of hard labor, has managed to make a batch of fig preserves, which she shares with him.
Characters like Elsie Brewer appear and reappear in these poems, creating a weave of being. One hopes these poems will make their way into the hands of readers who, in experiencing Bassett's world, will remember and find meaning in their own pasts.
Fred Bassett, a Biblical scholar with a PhD in Biblical Literature from Emory University, is also the author of two books of found poetry created from Bible verses, Awake My Heart: Psalms for Life and Love: The Song of Songs, as well as the recently released novel South Wind Rising. March 2012
Jennifer Horne is First Draft Reviews Online poetry book reviews editor and the author of Bottle Tree: Poems.