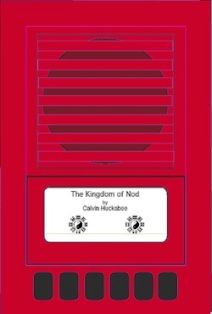 By Teddy Porter
Lyons Hart Press, 2011
$12.50, Paper
Fiction
Reviewed by Dee Jordan
Teddy Porter tells an intriguing story about Calvin Huckabee's becoming a man. Huck, at age seventeen, is still a virgin. He is torn between what he was taught by his dad, a pastor, and what his body screams in hormonal overdrive. Unlike many coming of age stories about boys in which they have no conscience, the protagonist in this one is different. His friend Ringo is a lady's man who uses girls for sex. This bothers Huck.
Porter wrote this book with a bevy of characters, all very real and compelling. Huck, Ringo, Flash, and Marble Eye go to Panama City, Florida, to try to have sex. They pool money in a pot, winner take all, when the first boy accomplishes their goal.
On their way to the beach, they help a young African-American woman on her way to Miami to start her singing career. She has such a dark complexion that the boys call her "Shadow." The novel is both serious and hilarious as these boys try diligently to get Shadow to go to bed with them. Shadow is nothing like they had gathered from their Southern upbringing. She is very sweet and not as easily seduced as they had imagined from stereotyping blacks in the South in 1969.
Miss Gilly, who lives next door to Ringo's family beach house, plays a vital role as the antagonist. Readers initially like her, but she turns into a very nosey Southern woman. Actually, she becomes intolerable. Ringo, Marble Eye, and Flash are all practical jokers, and they play a huge prank on Miss Gilly.
The theme of the book is learning to accept people as equals. Is Shadow the one to change their hearts and minds? A hippie from San Francisco, she proves that ladies come in all colors.
The Kingdom of Nod is rich in symbolism and metaphors fresh out of a Southern mind, and the book leads to a dramatic climax that readers won't see coming. Feb. 2012
Dee Jordan is author of "The Grinch Who Didn't Steal Christmas" in Christmas Is a Season 2008, "The Burning of the Yule Log" in Christmas Is a Season 2009, "Love Stinks" in A Gallery of Voices 2011, and "Katrina" in A Gallery of Voices 2012.