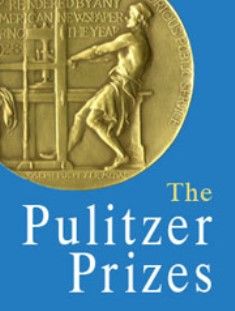 The Alabama Humanities Foundation (AHF) is partnering with the Alabama Press Association (APA) to present Pulitzer Prize-focused programming at APA's Journalism Summit and winter convention in Tuscaloosa on Feb. 19. The partnership and program are part of a $24,000 grant awarded to AHF from the Pulitzer Prize Board to commemorate the 100th anniversary of the Pulitzer Prizes.
"We are blessed in this state to have many Pulitzer Prize winners, and we intend to showcase them and the works that earned them the nation's highest journalistic achievement award," said Alabama Humanities Foundation Executive Director Armand DeKeyser.
On a special panel will be Alabama natives Rick Bragg, best-selling author who won for feature writing while at The New York Times; Hank Klibanoff, who won the Pulitzer in history for a book he co-authored, The Race Beat: The Press, the Civil Rights Struggle and the Awakening of a Nation; and a team from the Tuscaloosa News, who won for their reporting on the devastating April 27, 2011, tornado that ripped through their city and Alabama, leaving death and destruction in its wake.
Alabama native and Pulitzer Prize winner Joey Bunch was the keynote speaker for APA's luncheon that day in conjunction with the Pulitzer recognition. Bunch, a former Fort Payne Times-Journal sports editor was part of The Denver Post team that won a Pulitzer Prize for its coverage of the Aurora, Colo., movie theater shootings in 2013. Bunch is a native of DeKalb County. He attended Northeast Alabama Community College and the University of Montevallo.
This is the one of several partnership programs taking place this year with AHF to commemorate the centennial under this Campfire Initiatives grant. Other partners include Alabama Public Radio (APR), Alabama Public Television (APT), the Alabama Writers' Forum, and the Alabama Center for the Book/Alabama Writers Hall of Fame.
For more about the Pulitzer grant, read online.