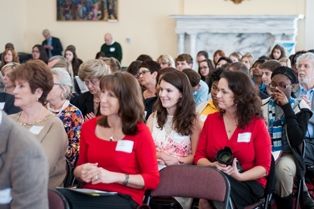 The Alabama Writers' Forum invites Alabama high school students to submit their work for the 2015 Alabama High School Literary Arts Awards and Scholarship Competition (HSLAA). The competition is open to Alabama high school students in grades 9-12 in public, private, and home schools. Categories include poetry, short fiction, drama, creative nonfiction, portfolios, and literary magazines. Cash awards are available to high school seniors through the senior portfolio competition. The postmark deadline date is January 12, 2015.
New this year, senior portfolio applications will be submitted online .
Complete guidelines, including mailing address and entry forms, are available on the Forum's website. Please note: Each entry form must be completely filled out, including addresses, zip codes, and teacher's e-mail address. Incomplete entry forms may cause the entry to be disqualified.
Published Alabama writers will choose the winning entries. Judges remain anonymous until the awards are announced.
Photo: The audience awaits the students' awards at the 2014 HSLAA ceremony. (Terry Bruno-fotowerks)