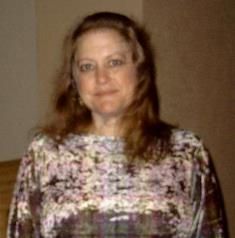 The Alabama State Poetry Society
(ASPS) held its Fall 2014 meeting on October 24-25 on the campus of the University of Montevallo (UM). The weekend's activities included workshops, readings, contest awards, games, networking, food, and fun. ASPS also installed its new officers for 2015-2016, and outgoing president Barry Marks received recognition for his past work with the group.
The workshops addressed two particularly interesting and challenging topics. Gina Renee Palmer led "Pain as a Catalyst for Quality Poetry and Poetry as Catharsis for Pain." Cynthia McGinnis Temple conducted the second workshop, "Oh No, She's Up!" The workshop celebrated the Divine Feminine, including works by Sappho, Emily Dickinson, Mary Shelley, Sara Teasdale, Sylvia Plath, and others. It also included an exercise in ekphrastic poetry, inspired by the work of Frida Kahlo.
Palmer, a retired librarian, free-lance historian, and lifelong poet, began writing poetry in fifth grade and has since published poetry, short stories, book reviews, historical articles, and other creative non-fiction. In the 1980s Palmer developed a love for the town of Montevallo and earned her BA in history at UM. She then pursued her MA in European History from the University of Alabama at Birmingham and her MLS in Library and Information Sciences from the University of Alabama. She served as library director of the Parnell Public Library in Montevallo and has lived there since 1993. Palmer has also published under the name "Rena Singh."
Temple is a 1989 graduate of the UM with a BA in English. At UM she served as an editorial staff member of The Tower literary magazine, published there, and founded the Basement Poetry Readings. A performing poet and fine artist, she is a member of the Hastings Writers Forum, Hastings, UK. In Britain she published in the Diamonds Anthology.
The incoming officers include Jerri Hardesty, president; Emily Grimes-Henderson, vice president and program director; Jodi Adamson, continuing treasurer; and Jerri Beck, newsletter editor. ASPS continues to seek a contest chair and other volunteers for 2015-2016.
Hardesty is a graduate of UM (BS, MA); CEO of New Dawn Unlimited, Inc., a nonprofit poetry organization she administers with her husband, Kirk Hardesty; and a poet with over 325 published poems and more than 600 awards in both written and spoken word poetry.
Grimes-Henderson, a mother of three and grandmother of four, is a nurse, poet, musician, and artist. Her nursing career in adult intensive care has spanned thirty-two years. She has written poetry since the age of sixteen and has published in Astarte and Kissing the Moon. She has placed in and won numerous contests sponsored by ASPS and the Tennessee Mountain Writers. She won the Hackney Award in 2011 for her poem "Mays Gulf." Once a member of the Million Dollar Band, she also has performed in All-State bands and youth orchestras. More recently, she has sung with the Birmingham Concert Chorale. A member of the Cahaba Art Association, she paints in acrylics and experiments with other media.
Adamson is a retail pharmacist who, in her spare time, reads, writes, and sews. She has had her poetry published in many online and traditional journals. Her work has been included in several anthologies, and with illustrator Stacey Hopson she has self-published a book about retail pharmacy, titled The Ten Commandments for Pharmacists.
Beck, a retired writer/editor, continues to write and participate in a number of writing groups. Her book, tribal markings, was the ASPS Book of the Year for 2014. She especially enjoys public readings and discussing poetry. In addition, she volunteers at an elementary school and a nature center. In her spare time, she plays with her cat, reads, and bowls in five sanctioned leagues.
In the new year, ASPS plans to expand its membership and its presence in the state by engaging in community outreach, networking with other organizations, taking poetry events to a variety of venues, and experimenting with innovative poetry productions. Current contests, meetings, workshops, and publishing opportunities will continue as before, and new events will be added to the calendar.
ASPS encourages those interested in poetry to join the society, participate in all of its activities, and enjoy the other benefits of membership in a writing community. Complete information may be found online at the Alabama State Poetry Society.
Photo: President-elect Jerri Hardesty (contributed)