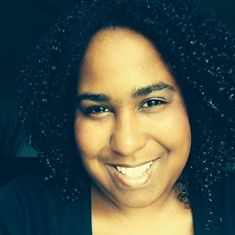 The annual Auburn Writers Conference (AWC) brings together students, faculty, and many regional writers for creative writing workshops and readings. Its theme this October is The Inspired South. For the opening event of the conference, AWC will hold a reading and celebration in honor of alumnus Jake Adam York, whose four collections of poetry address the Civil Rights movement in Alabama. This reading is part of the Third Thursday Poetry Series at the Jule Collins Smith Museum of Fine Art.
On Thursday, October 16, 2014, at 7 pm, poets and friends Dan Albergotti, Jeanie Thompson, and Brian Barker, along with York's long-time editor Jon Tribble, will present a tandem reading from York's posthumously published collection, Abide. Joining them will be Amanda Gunn, the winner of the Southern Humanities Review's Auburn Witness Poetry Prize in Honor of Jake Adam York. This is the first year that Auburn's storied national literary magazine has offered the prize, and the editors are proud to be able to honor York's legacy in this way.
York (Aug. 10, 1972-Dec. 16, 2012) was an award-winning poet, the celebrated author of four collections of poetry, a fifth generation Alabaman, and an undergraduate alumnus of Auburn University. He first came to poetry working with the faculty of Auburn's English Department and went on to write poems that, with both love and anguish, examined race relations in the South, celebrating the triumphs of the Civil Rights movement and questioning, as a native son of the South, his own complicity in its tragedies. The earliest versions of these poems—which went on to garner numerous awards and publication honors—can be found in York's senior thesis, written at Auburn and housed in our library. Many of these individual poems can also be found in earlier editions of the student literary magazine, The Circle, where York first published his poems as an undergraduate at Auburn. Pulitzer-Prize winning author and former Auburn professor of English, Natasha Trethewey described York's work as "a fierce, beautiful, necessary book. Fearless in their reckoning, these poems resurrect contested histories and show us that the past—with its troubled beauty, its erasures, and its violence—weighs upon us all . . . a murmuration so that we don't forget, so that no one disappears into history." York died unexpectedly of a stroke at the age of forty in the winter of 2012, leaving behind a body of work that bears witness to our difficult past, and, as all great poems of witness do, lights a way toward understanding.
This memorial celebration of York will pay tribute not only to his work, but also to his deep and enduring commitment to his home and community in Alabama and Auburn. York's legacy as a writer of tremendous conviction and fearless examination recasts our gaze, both in Alabama the nation. Looking back into a difficult history can be a terrifying proposition, but, as his poems demonstrate, the tremendous reward is a richly renewed sight that allows not only for witness but also for renewed compassion.
Sponsors include the Jule Collins Smith Museum of Fine Art, the Alabama State Council on the Arts, the Caroline Marshall Draughon Center for the Arts & Humanities, the English Department, the Office of Access and Community Initiatives, and the Multicultural Center.
Direct any questions about the event to Professor Keetje Kuipers in the English Department at kjk0020@auburn.edu
Photo: Amanda Gunn (contributed)