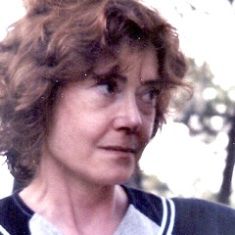 Eminent poet and Gadsden native Harriet Diann Blakely died on August 5 in Brunswick, GA after complications from a chronic lung disorder. She was 57.
Her official biography states that Blakely is the author of Hurricane Walk (BOA Editions, 1992), named one of the year's ten best poetry collections by the St. Louis Post-Dispatch; Farewell, My Lovelies (Story Line, 2000), featured by the Academy of American Poets Book Club; and Cities of Flesh and the Dead, winner of the Alice Fay DiCastagnola Award (1999) for a manuscript-in-progress and the 7th annual Elixir Book publication prize (2008).
Blakely is a two-time Pushcart winner and Best American Poetry 2003 alumna. She is anthologized in collections from Lights! Cameras! Poems! (ed. Jason Shinder, Anchor), The Movies (eds. Goldstein and Konigsberg, Michigan), Irresistible Sonnets (forthcoming, Headmistress Press), Orpheus and Company: Contemporary Poets on Greek Mythology (ed. Deborah DeNicola, UPNE), and The Southern Poetry Anthology (Paul Ruffin and William Wright, University of North Texas Press).
Blakely served for a dozen years as a poetry editor at Antioch Review and occupied the same position at New World Writing.
Diann Blakely (contributed photo)