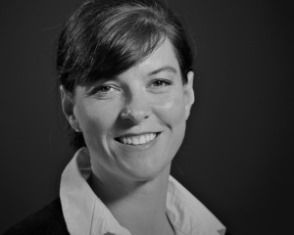 Shannon Ammons of Birmingham has been named the new Chief Executive Officer of the Alabama Association of Nonprofits (AAN), according to the organization's Chairman of the Board, Johnnie Aycock, following unanimous approval by the organization's thirty-member Board of Directors. She took office effective August 4, 2014, and succeeds Billy Baxter, who retired effective June 30 due to health issues.
The Forum is a member of AAN.
"We are absolutely thrilled to have a leader of Shannon's caliber and experience join us at AAN in this leadership capacity," said Aycock. "Our goal was to employ a top-notch, experienced and committed professional that truly understands the critical role of nonprofits in Alabama, and we are delighted that goal has been achieved. There is no other individual in Alabama that has trained and enhanced the role of nonprofit CEOs more in Alabama than Shannon Ammons."
Ammons is a former partner and Director of Knowledge & Impact Assessment of Blackfish Strategies, LLC, in Birmingham, where she managed daily operations along with providing strategic consulting services in a wide range of nonprofit management and leadership activities. She is experienced and skilled in the areas of board development, leadership training, nonprofit standards of excellence, team building, and 21st century boardsmanship.
"Shannon joins a long line of Blackfish consultants that have gone on to work in some of America's strongest nonprofit organizations," said Allison Black Cornelius, President of Blackfish Strategies in Birmingham. "When I met Shannon I knew right away that her for-profit leadership and management skills would translate well to the nonprofit sector. Over seven years Shannon has become one of our strongest consultants and a favorite among our clients. Blackfish is blessed to have clients located all over the world, but this [clientele] requires a great deal of travel from our consultants. When the position at the Alabama Association of Nonprofits was announced, I encouraged Shannon to apply. She will bring national and international experience to Alabama nonprofits and the Samford University campus while also being able to spend more time with her family. We are very proud of her."
Ammons is a graduate of Auburn University with a degree in Aerospace Engineering, a Standards for Excellence certified consultant, and a certified facilitator in various management, organizational, and psychological assessment tools. Prior to her work at Blackfish, Ammons was a district manager and regional trainer for Gap, Inc.
"The work that the Association does is invaluable to the nonprofits in Alabama," said Ammons, "and I'm humbled by the opportunity to lead this organization. The nonprofit professionals and volunteers in the state of Alabama are working hard every day to make a difference in our state and in their communities, and I'm looking forward to working with our leadership team to build an association that understands their needs and will support them and the people they serve. I am thrilled to be in a position to elevate the nonprofits in Alabama and the issues we are facing."
The Alabama Association of Nonprofits, headquartered at Samford University in Birmingham and representing almost 500 organizations across Alabama, is a statewide membership organization dedicated to uniting Alabama's nonprofits for a stronger Alabama and strengthening the sector and our members. AAN provides professional development, advocacy and public policy development, education and training services, and other nonprofit development activities. "Samford is honored to continue to host the Alabama Association of Nonprofits on the campus, and our students and faculty, especially in our program of social entrepreneurship, benefit from the many connections", emphasized Dr. Andrew Westmoreland, President of Samford University. "We welcome Shannon Ammons to AAN and to Samford, and we look forward to many years of association with her in this important enterprise."
"Alabama's nonprofit sector is significant in terms of economic impact, services rendered to citizens, and leadership provided to improve the lives of thousands of Alabamians. It is the role at AAN to enrich, empower, enhance, and educate our members and the nonprofits of Alabama, and this requires a strong, engaged team. With a highly dedicated board, and a skilled, experienced CEO such as Shannon, we are highly optimistic about the future of AAN and the nonprofits of Alabama," said Aycock.
For additional information, contact Carla Robertson at 205-879-4712.
(Contributed photo)