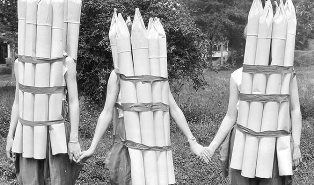 The fifth annual Auburn Writers Conference, The Inspired South, will be held October 17-18, 2014, at the Hotel at Auburn University and Dixon Conference Center.
Despite its title, the conference will discuss more than a geographic location. Whether local, global, or diasporic, the writers living in the South, and those whose roots are in the South, find in this place a particular richness that keeps the neurons firing and the ink running.
The Inspired South will feature Tom Franklin, Beth Ann Fennelly, Michael Knight, Kevin Wilson, Adam Vines, Lila Quintero Weaver, Angela Jackson Brown, Vicky Alvear Shecter, Elizabeth O. Dulemba, Ann Fisher-Wirth, Harrison Scott Key, and Wendy Reed, among others. AWF Executive Director Jeanie Thompson will read from Jake Adam York's posthumous book of poetry, Abide, as part of the awarding of the first Auburn Witness Poetry Prize in honor of the poet.
The Auburn Writers Conference offers instruction, practice, perspective, and community for both established and emerging writers. For more information, contact
Maiben Beard, Outreach Associate, 334-844-4903, maiben@auburn.edu.