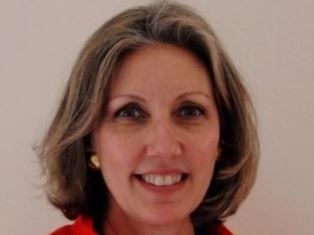 Editor's Note: This story first appeared in the Montgomery Advertiser on June 17, 2014 as a Staff report.
Marion Baab, an active board member of the Landmarks Foundation, has been appointed to serve as interim director of Landmarks. Baab will be taking over the duties of longtime director Bob McLain following his recent retirement.
Baab will have a range of duties, including coordinating upcoming special events, such as the Alabama Book Festival, TavernFest, City Loft Tours, Vicarious Vacations, and Diamond Princess. She will also oversee Old Alabama Town's historic structures, coordinate educational and group tours, and manage commercial tenants.
Baab has served as an active board member of Landmarks since 2011 and co-chaired the annual TavernFest committee last year.
Baab has been a small business owner in Washington, D.C., and Montgomery for the last nineteen years, and has event planning experience with PricewaterhouseCoopers in New York and the American Fertility Society in Birmingham.
Landmarks Foundation was founded in 1967 to foster, encourage and lead the historic preservation movement in Montgomery. Landmarks works on a variety of community restoration and preservation projects, and also oversees Old Alabama Town, an authentic historic village open for public and educational tours.
(Photo courtesy of Marion Baab)