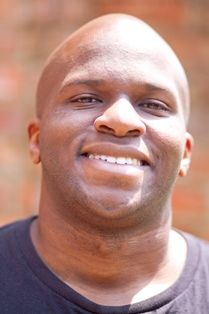 At its June meeting in Montgomery, the Alabama State Council on the Arts (ASCA) awarded fifteen fellowship grants, including one arts administration fellowship, and five Arts and Cultural Facilities grants. This year's Literary Arts Fellowship recipients are Bryn Chancellor of Montevallo and Jason McCall of Tuscaloosa.
Chancellor's short fiction has appeared in Gulf Coast, Blackbird, Colorado Review, Crazyhorse, Phoebe, and elsewhere. She was recently selected as the winner in fiction for the 2014 Poets & Writers Maureen Egen Writers Exchange. Other honors include a fellowship and a project grant from the Arizona Commission on the Arts and scholarships from the Bread Loaf and Sewanee Writers' Conferences. A graduate of Vanderbilt University's MFA program in fiction, Chancellor is an assistant professor at the University of Montevallo. Her current projects include a short-story collection, When Are You Coming Home?, which has been a finalist for the Mary McCarthy, Bakeless, and Katherine Anne Porter prizes in fiction; a novel tentatively titled The Magnificent Wilds; and a new novel-in-stories, Sycamore.
"I am so thankful, honored, and elated to receive an ASCA Literary Arts Fellowship, which is an economic boon but also an immeasurable source of hope and encouragement," said Chancellor. "This fellowship will enable me to commit time and travel primarily related to two projects: a novel in the final stage of revision and a new novel-in-stories. I also will continue to submit for publication a finished short-fiction collection. In all of this work, I hope to demonstrate that investment in my creativity is a worthy cause."
An Alabama native, McCall presently teaches at the University of Alabama. He holds an MFA from the University of Miami, and his collections include Dear Hero, (winner of the 2012 Marsh Hawk Press Poetry Prize), Silver (Main Street Rag), I Can Explain (Finishing Line Press), and Mother, Less Child (winner of the 2013 Paper Nautilus Vella Chapbook Prize).
"On a personal and emotional level, the ASCA Fellowship means a lot to me because, as a Montgomery native, it's nice to be recognized by my home state," said McCall. "On a more practical level, the fellowship will fund a few research trips to local comic book stores. One of the main characters in my new manuscript is Metron, a fairly obscure DC Comics superhero."
Fellowships are given to individual artists working in literature, arts administration, crafts, dance, design, media/photography, music, theatre, and visual arts. These awards recognize artistic excellence, professional commitment, and maturity. Recipients may use funds to set aside time to create art, improve their skills, or to do what is most advantageous to enhance their artistic careers.
This year's round of grants totaled $180,000. Fellowship grants are based on merit of work, career achievement, professional development, and service to the state. Arts and Cultural Facilities grants are awarded for planning, design, or construction of an arts space. All projects must involve top professionals with demonstrated expertise in urban and/or community planning, architecture, landscape design, or historic preservation.
These grants are in response to applications submitted under a March 1, 2014, deadline and are awarded for the 2015 fiscal year beginning October 1, 2014, and extending through September 30, 2015. Vaughan Morrissette of Mobile chairs the fifteen-member Council which makes final decisions on all grants awarded. The next deadline for the submission of Fellowship and Arts and Cultural Facilities applications is March 1, 2015.
(Photo of Jason McCall by David A. Smith)