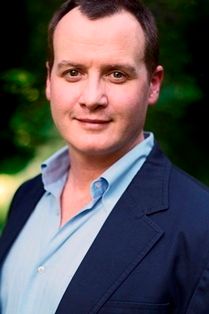 Editor's Note: This story first appeared in The (Panama City) News Herald on May 14, 2014. Byline: Tony Simmons.
The Alabama Library Association [recently] honored [Michael Morris'] Man in the Blue Moon, a 2013 novel set in Millville, Apalachicola, and Wewahitchka, among other Panhandle venues.
The 53rd annual author awards recognized books deemed the best of the year by the nonprofit advocacy group made up of school, public, and university librarians.
[Other winners were Rev. Dr. Carolyn Maul McKinstry for While the World Watched (nonfiction), Laura Golden for Every Day After (juvenile), and Jennifer Echols for Dirty Little Secret (young adult).]
Man in the Blue Moon…is based on a true story about a man on the run for murder who was shipped in a crate to his grandfather's family in Wewahitchka. It received the association's Award for Fiction.
Though the story is set mainly in Apalachicola at the turn of the century, Millville plays a central role and Panama City is referenced throughout the novel. Morris, a Birmingham, Ala., resident originally from Perry, wrote a large portion of the book while researching the mill community in Bay County.
Publishers Weekly describes the novel as "a magical and mesmerizing page-turner rooted in hardscrabble Florida during WWI," and says Morris' writing "is subtle and supple, with overtones of the wry Southernisms of Flannery O'Connor, the rural Florida backdrop of Their Eyes Were Watching God, and a good helping of powerful and mysterious faith."
A frequent participant at the annual Books Alive festival of reading in Panama City, Morris also has visited numerous Bay County schools to encourage literacy. His previous novel, Slow Way Home, was read by classes throughout Bay County schools in advance of one of his visits.
"Panama City really has become my second home in a lot of ways," Morris said. "I think I have more friends there than I do in Birmingham!"
Photo of Michael Morris by Tyler Sanford