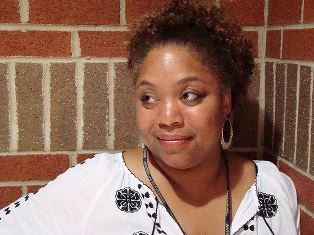 On Reading and Writing with Students: A workshop for teachers
Spend the day in workshop with two outstanding Alabama Book Festival authors on Friday, April 18, 2014, the day before the 9th annual Festival, held in Montgomery's Old Alabama Town. Alabama teachers in grades 7-12 are invited to join Kelly Norman Ellis and Donald Anderson for an exciting day of writing workshops free of charge. These workshops are designed to introduce teachers to new strategies for integrating creative writing into language arts and English curricula. Teachers have the opportunity to write in both sessions.
Schedule:
9 – 9:25 a.m. Check-in at Troy University, Montgomery Campus, Bartlett Hall
9:30 – 11:15 a.m. Session I: Write Poetry with Your Students with Kelly Norman Ellis
11:20 – 12 p.m. Complimentary lunch served. Browse authors' books.
12:05 – 2:00 p.m. Session II: Tell Me a Story with Donald Anderson
2 -2:30 p.m. Participants complete evaluations and receive a certificate of participation for 8 contact hours. Authors' books will be available for purchase and signing courtesy of Capitol Book & News, Festival bookseller.
Session I: Poetry writing with Kelly Norman Ellis
Kelly Norman Ellis, poet, editor, anthologist, and educator will conduct a workshop on poetry writing. Her lessons will be transferable to the classroom, but you will have the opportunity to write with her. Ellis writes, "This workshop will help you mine your own memories. In order to write about the world around us, we must learn to dig through our memories. The writing exercises in this workshop will help writers access memory through the senses. We will use food and music to write about family, childhood, love, and desire."
Ellis is an associate professor of English and creative writing and director of the MFA in Creative Writing at Chicago State University. Her poems have appeared in Sisterfire: Black Womanist Fiction and Poetry; Spirit and Flame; Boomer Girls; Essence Magazine; Obsidian; Calyx; The Ringing Ear: Black Poets Lean South; PMS: Poem, Memoir, Story; Sou'wester; Crab Orchard Review; and Fire and Ink: An Anthology of Social Action Writing. Her first collection of poetry is Tougaloo Blues (Third World Press, 2003). She is co-editor with M.L. Hunter of Spaces Between Us: Poetry, Prose and Art on HIV/AIDS (Third World Press) and her second collection of poetry is Offerings of Desire (Willow Books, 2012).
Session II: Tell Me A Story with Donald Anderson
"Stories are what have connected us from the first circles of men and women around fires or in caves," says award-winning writer and memoirist Donald Anderson. "Stories connect us to our pasts and allow us to imagine our futures. In a busy world, one of the real values of short stories, in a word, is that they are short. Characters bloom quickly, as they must. You enter situations and you meet people, and that makes you somebody different. The human race needs stories. We need all the experience we can get." In Tell Me a Story, Anderson will unpack what makes a story more than mere incident, and how language, through the use of metaphor and lists and image, becomes a more vibrant tool.
Anderson is a native of Montana; his fiction and essays have appeared in the North American Review, Fiction International, and Epoch, among many others. He is the longtime editor of War, Literature, & the Arts. His short stories and essays have won first place in the Society for the Study of the Short Story contest, the John Simmons Short Fiction Award, and Notable Essay of 2012 award. He earned an MFA from Cornell University and has received a fellowship grant from the National Endowment for the Art. A former U.S. Air Force officer, he directs creative writing at the United States Air Force Academy. His latest book is Gathering Noise: A Camouflaged Memoir.
REGISTRATION FORM
2014 Alabama Book Festival Creative Writing Workshop for Teachers
April 18, Troy University, Montgomery Campus.
Late registration begins at 9 a.m. Lunch is provided onsite. Workshops begin at 9:30 a.m. and conclude at 3:00 p.m. including evaluations and book signings.
50 slots for teachers and counselors interested in creative writing. Slots will be filled on a first-come, first-served basis. If you have questions about attending, please call the office at 334-265-7728. We want to fill all slots this year!
Complete this form and e-mail or return by fax no later than April 11, 2014.
E-mail: writersforum@bellsouth.net
Fax: 334-262-2150
Voice: 334-265-7728
PLEASE COMPLETE:
Name:
E-mail:
School or institution where you are currently employed or affiliated:
Your home mailing address:
Your City/State/Zip:
Number of years you have attended previously (for data only):
A map to the workshop location on the Troy University, Montgomery Campus will accompany your confirmation letter. Thank you!
The 2014 Alabama Book Festival Creative Writing Workshops are made possible by the Support the Arts Car Tag Fund, The Alabama State Council on the Arts, and the National Endowment for the Arts. Additional support comes from the The Alabama Writers' Forum and our host partner, Troy University, Montgomery Campus.
(Photo of Kelly Norman Ellis courtesy of the author.)