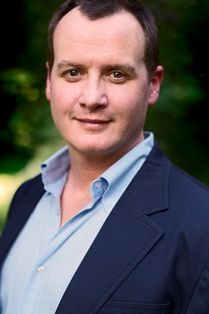 Michael Morris of Birmingham has accepted a position on the Forum's board of directors for fiscal years 2014-2016. The 2014 fiscal year begins October 1, 2013. FY 2014 will also mark the Forum's 20th Anniversary.
"Alabama has such a rich literary history, and I see the Alabama Writers' Forum as a way of bridging that legacy with new voices across our state," said Morris. "It's an honor to join the board. I look forward to spreading the word about the Forum not only with other writers but also with corporations and elected officials."
Morris is the author of the award winning novel, A Place Called Wiregrass, and Slow Way Home, named one of the best novels of the year by The Atlanta Journal-Constitution and the St. Louis Post-Dispatch. Morris's latest novel, Man in the Blue Moon, was named a best book of 2012 by Publishers Weekly. A finalist for the Southern Book Critics Circle Award, Morris is a contributor to Bret Lott's anthology, Good But Not Safe II, and Sonny Brewer's The Blue Moon Cafe, Volume II. His essays have appeared in the Los Angeles Times, The Dallas Morning News, and the Minneapolis Star-Tribune. A graduate of Auburn University, Morris also holds an MFA in Creative Writing and Playwriting from Spalding University.
Morris worked in public affairs for twenty years, having been a government affairs manager, a political fundraiser, and advocacy organizer for the pharmaceutical company GlaxoSmithKline. In addition to writing, he is a consultant to medical and pharmaceutical companies.
(photo by Tyler Sanford)