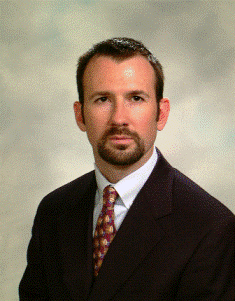 The University of Alabama Press, founded in 1945 and the largest publisher in the state, announced recently that it has hired John "J.D." Wilson as sales and marketing director. A professional with twenty-four years' experience in publications and marketing, Wilson will contribute his expertise in traditional areas of publicity, advertising, direct marketing, exhibits, and sales as well as in the rapidly growing areas of database and metadata management and social media. He will work in the Press's Tuscaloosa office.
A native of Decatur, Alabama, Wilson comes to the Press from the Charles E. Tuttle Publishing Company, a 65-year-old publishing house based in Rutland, Vermont; Tokyo, Japan; and Singapore, where he served as Academic Sales Manager. Previously, he served as director of marketing at the Cheng & Tsui Company of Boston, as well as an earlier stint in Tuttle's Tokyo office as Sales Manager.
According to Press Director Curtis L. Clark, "Our priorities were to identify a candidate with solid credentials in traditional publishing, but also one facile with technology and the swiftly evolving world of web-based marketing. Over his 24-year career, J.D. has participated in the rapid changes sweeping the industry."
A University of Alabama alumnus (New College '88), Wilson graduated with honors with a multi-disciplinary degree in journalism and Japan Studies. He represented the Capstone in Japan in both its reciprocal exchange program with Kansai Gaidai University in Ōsaka and at Chiba University through the University's prestigious Monbushō (Ministry of Education) graduate student research program. Wilson also earned an MBA with honors at Boston University's Graduate School of Management.
"While it's a challenging time for the publishing industry, I genuinely believe there are exciting opportunities for publishers to thrive and connect with readers," said Wilson. "And over and above the intellectual enjoyment of the position, it's a special privilege to serve the flagship publishing company of my home state and alma mater."
The University of Alabama Press is a proud member of the Association of American University Presses. The Press currently publishes seventy to seventy-five new titles a year and has over 1,500 titles in print; it is a founding member of the University Press Content Consortium and is at the cutting edge of digital publishing. The Press is the publishing arm of the University of Alabama.
(Photo courtesy of UA Press)