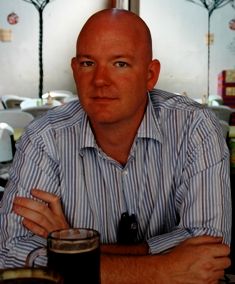 The National Endowment for the Arts (NEA) recently announced the recipients of the 2013 Creative Writing Fellowships. Elizabeth Hughey of Birmingham and Jake Adam York, a Gadsden native, were among the forty writers honored. The annual grants, given in alternating genres, were awarded this year to poets.
Hughey is the author of Sunday Houses the Sunday House (University of Iowa Press, 2007), 2006 Iowa Poetry Prize recipient, and Guest Host (forthcoming from the National Poetry Review Press). New poems can be found in Free Verse, American Poetry Review, The Nervous Breakdown, and White Whale Review. She teaches creative writing at the Spencer Honors House at the University of Alabama in Birmingham and is a founder of the Desert Island Supply Co., a creative writing program for children in the Birmingham area.
York is the author of Persons Unknown (Southern Illinois University Press, 2010), A Murmuration of Starlings (Southern Illinois University Press, 2008), and Murder Ballads (Elixir Press, 2005). His work has appeared in numerous anthologies and journals, and his many awards include the Third Coast Poetry Prize, the Colorado Book Award in Poetry, and Crab Orchard Open Competition in Poetry. He is an Associate Professor of English and Creative Writing at the University of Colorado Denver, where he collaborates with colleagues and students to produce the journal Copper Nickel. He also serves as a contributing editor for Shenandoah.
The NEA received 1,137 eligible fellowship applications this year, which were narrowed down to 110 finalists by a panel of twenty-two professionals from the literary field. Final selections are made each year by the chairman of the NEA.
The application deadline for 2013 translation fellowships is January 3; the 2014 creative writing fellowships, whose deadline has not yet been set, will be given in fiction and creative nonfiction. For more information, visit the NEA website.
Established by Congress in 1965, the NEA has given more than four billion dollars in grants to individual artists and arts organizations in support of literary, visual, and performing arts. Tuesday's announcement also named 832 arts organizations—including a number of independent presses, literary magazines, and universities—which will receive 2013 grants through the NEA's Art Works program.
(Photo of Jake Adam York by Sarah Skeen)