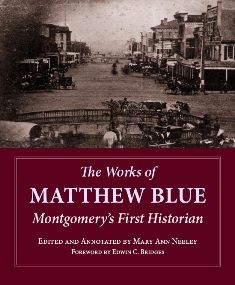 The Alabama Historical Association (AHA) has announced the first two programs in its new AHA Podcast Series. These inaugural podcasts include interviews with popular Alabama writers, Dan Haulman and Mary Ann Neeley.
Marty Olliff interviewed Dr. Dan Haulman, co-winner of the 2012 Milo B. Howard Award, who discusses his Alabama Review article, "The Tuskegee Airmen and the 'Never Lost a Bomber' Myth." The interview is approximately seventeen minutes long and occurred on May 11, 2012.
Olliff also interviewed Mary Ann Neeley, winner of the AHA's 2012 Clinton Jackson Coley Award. Neely talks about her new book, The Works of Matthew Blue: Montgomery's First Historian, in her fifteen-minute interview recorded on June 1, 2012.
Both podcasts are available at the AHA website: http://www.archives.alabama.gov/aha/podcasts.html
AHA plans two more interviews for the near future and welcomes your suggestions for future programming. Drop an email to molliff@troy.edu.