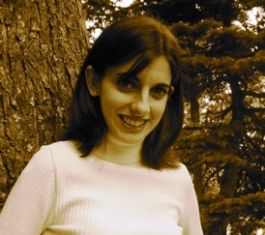 At its June meeting in Montgomery, the Alabama State Council on the Arts (ASCA) announced recipients of its 2013 fellowships. Chantel Acevado and Adam Vines were named Literary Fellows for FY 2013.
Chantel Acevedo of Auburn was awarded a Fellowship in the amount of $5,000 for Literature. Acevedo's engaging style draws the reader in. Her work is versatile over a spectrum of genres. She has received many awards including the 2006 Latino International Book Award for Best Historical Fiction. In addition to her responsibilities as a professor of Creative Writing at Auburn University, she has shown great leadership and service to the state's literary community, especially through her work organizing the annual Auburn Writers Conference and co-editing the Southern Humanities Review.
Adam Vines of Birmingham also was awarded a Fellowship in the amount of $5,000 for Literature. Vines writes with authority and specificity, yet is also able to display a quality of vulnerability. His poems are accessible, solid, grounded in nature, quiet and considered. He has had an impressive career with published works, and his magazine publications are numerous.
The Council awarded sixteen fellowship grants including one arts administration fellowship totaling $80,000, and one Arts and Cultural Facilities grant totaling $60,000, for a grand total of $140,000. Fellowship grants are awarded to individual artists and are based on merit of work, career achievement, career potential and service to the state. Arts and Cultural Facilities grants are awarded for planning, design or construction of an arts space. All projects must involve top professionals with demonstrated expertise in urban and/or community planning, architecture, landscape design or historic preservation. This round of grants will support activity taking place between October 1, 2012 – September 30, 2013.
Fellowships are the most prestigious grants awarded to individuals by ASCA. Jim Harrison III, Chairman of the Council emphasized, "Our state is fortunate to have so many artists from every artistic discipline producing works of the highest quality." Fellowships are given to individuals working in literature, arts administration, crafts, dance, design, media/photography, music, theatre, and visual arts. These awards recognize artistic excellence as well as professional commitment and maturity. Recipients may use funds to set aside time to create art, improve their skills, or to do what is most advantageous to enhance their artistic careers.
These grants are in response to applications submitted under a March 1, 2012 deadline and are awarded for the 2013 fiscal year. Jim Harrison III of Tuscaloosa chairs the 15-member Council. The next deadline for the submission of Fellowship and Arts and Cultural Facilities applications is March 1, 2013.
The staff of the Council, directed by Al Head, administers the grants program and provides financial assistance in the arts planning and programming. The Council receives its support through an annual appropriation from the Alabama Legislature and funding from the National Endowment for the Arts, a federal agency. Complete list of Fellowship recipients…
(Photo of Chantel Acevado courtesy of chantelacevado.com)