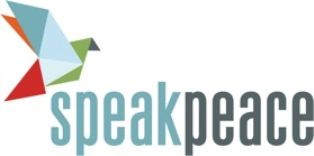 The Speak Peace: American Voices Respond to Vietnamese Children's Paintings exhibit will be on display in the Old Supreme Court Library on the first floor of the Alabama State Capitol in Montgomery April 11-30. Three of the Forum's Writing Our Stories students have work in the exhibit.
An opening reception will be held on Wednesday, April 11, 2-4 p.m. Public officials will offer opening remarks at 2:15. The public is invited to attend.
Speak Peace features original poems written by American children, veterans, and established poets in response to Vietnamese children's paintings on peace and war collected over the last ten years by the War Remnants Museum in Ho Chi Minh City, Viet Nam. Showcasing the visions of Vietnamese children and the power of poetry to promote healing and reconciliation, Speak Peace offers a timely testament to the emotional truth of war and peace. A collaborative, international project between Kent State University's Wick Poetry Center and School of Art Galleries and Soldier's Heart, a veterans' return and healing organization, the exhibit will tour nationally through September 2013.
Speak Peace is presented by the Alabama Writers' Forum, a partnership program of the Alabama State Council on the Arts, and the Alabama Department of Youth Services in conjunction with April Is Child Abuse and Neglect Prevention Month.
Generous support is provided by the Auburn University at Montgomery Center for Government, a unit of Outreach.
For more information, contact the Alabama Writers' Forum at writersforum@bellsouth.net.