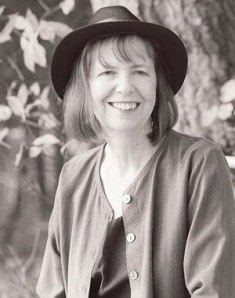 Influential Southern novelist Bobbie Ann Mason has been named the latest recipient of the Hall-Waters Prize presented by Troy University. Mason will be honored by Troy during events at the Montgomery and Troy campuses March 28-29.
The Hall-Waters Prize is endowed by Troy alumnus Dr. Wade Hall, an author, former member of the faculty at the University of Florida and professor emeritus of English at Bellarmine University in Louisville, Ky. Hall, a native of Bullock County, endowed the prize as a memorial to his parents, Wade Hall Sr. and Sarah Elizabeth Waters Hall. The award is presented regularly to individuals who have made significant contributions to Southern heritage and culture in history, literature or the arts. Past recipients include Shirley Ann Grau, Rick Bragg, Sena Jeter Naslund, and U.S. Rep. John Lewis.
On Wednesday, March 28, Mason will read from her latest novel, The Girl in the Blue Beret, at the Montgomery Campus inside the Gold Room in Whitley Hall from 7-9 p.m. This event is free and open to the public and is co-sponsored by the Alabama Writers' Forum. Books will be available for signing.
On Thursday, March 29, Mason will be honored on the Troy Campus at a luncheon sponsored by the Troy English departments. At 4 p.m. a special taping of the Alabama Public Television program Bookmark will be held in the Hawkins-Adams-Long Hall of Honor, followed by a Q&A session with the author. This event is free and open to the public, although seating is limited to the first 120 people.
Mason is the author of five novels, five short-story collections, a memoir, and a biography of Elvis Presley for Penguin Publishing's popular Lives series. Her 1980 New Yorker debut, "Shiloh" (1980), remains one of the most anthologized short stories in contemporary American literature, and her 1985 novel, In Country, dealing with the aftereffects of the Vietnam War, is considered a classic.
Both the novel Feather Crowns (1993) and the story collection Zigzagging Down a Wild Trail (2002) won the Southern Book Critics Circle Award. Her memoir/family history, Clear Springs (1999), was a finalist for the Pulitzer Prize. Mason is the recipient of a Guggenheim Fellowship, the winner of the PEN/Hemingway Prize, and the Arts and Letters Award for Literature from the American Academy of Arts and Letters, among other honors.
In preparation for the awarding of the Hall-Waters Prize, a screening of the film version of In Country will be held at the Troy Campus on Tuesday, March 20, at 7 p.m. in Patterson Hall, room 107. This 1989 film stars Bruce Willis as Vietnam veteran Emmett Smith and Emily Lloyd as his niece Samantha Hughes.
For questions about any of the upcoming events, contact Dr. Kirk Curnutt, chair of the Montgomery Campus Department of English, at 334-241-9701 or kcurnutt@troy.edu.
Photo of Bobbie Ann Mason courtesy of Troy University, Montgomery Campus