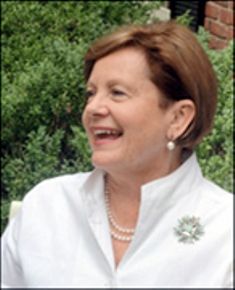 Governor Robert Bentley has appointed Dr. Rachel Brown Fowler of Columbiana to serve as a member of the Alabama State Council on the Arts. Fowler will serve a six year term. In addition to the governor's appointment of Fowler, four current members whose terms expired at the end of 2011 were reappointed. The reappointed members to the Council are Jim Harrison III of Tuscaloosa, Elaine Johnson of Dothan, Rebecca T. B. Quinn of Huntsville, and State Tourism Director Lee Sentell of Montgomery.
New terms are effective January 1, 2012, through the end of 2017. The Council consists of fifteen members from various parts of the state and appointments are made on a staggered cycle so that appointments are made every two years.
Fowler served on the members' board of the Birmingham Museum of Art for two terms. She currently serves on the board of the Shelby County Arts Council as an advisor. Fowler is past president of Arts and Humanities Council of Shelby County. Other achievements include developer and director of Art in the Park for the children of Shelby County. Her past service also includes coordinator of the art and humanities programs in eleven elementary schools, seven middle schools, and seven high schools.
Fowler is a professor emeritus in the University of Montevallo College of Education and lives in Columbiana with her husband, attorney Conrad M. Fowler Jr.
A visual artist, Fowler prefers several media, including photography, print making, India ink, and mixed media. Her recent exhibitions and honors include being awarded first place in printmaking at the 2010 Shelby County Art Council's juried exhibition. Fowler participated in the 2009 Telfair Art Fair, Telfair Museum of Art in Savannah. She was the guest speaker at High Museum of Art in Atlanta in association with the exhibit Dream Makers: American Children's Book Illustrators, January 1993. Her photographic essay, Fences in Our Lives: From Birth to Death, along with Between Fences, the Museum on Main Street, traveled to six Alabama towns in 2006. These exhibits were a partnership of the Smithsonian Institution and the Alabama Humanities Council.
In additional ASCA news, Deb Boykin was appointed Community Arts Program Manager. She will also manage the Cultural Facilities Program and will be the staff liaison to Design Alabama. Anne Kimzey was named permanent Program Manager for Literature, a position she assumed as the temporary manager in January 2011.
The Council also recently elected new officers: Jim Harrison III of Tuscaloosa, Chair; Vaughan I. Morrissette of Mobile, Vice-Chair; and Lisa Blach Weil of Montgomery, Secretary. All officers will serve a two-year term.
The Alabama State Council on the Arts is the official state arts agency of Alabama. The staff of the Council, directed by Al Head, administers the grants program and provides financial assistance in arts education and programming. The Council receives its support through an annual appropriation from the Alabama Legislature and funding from the National Endowment for the Arts.