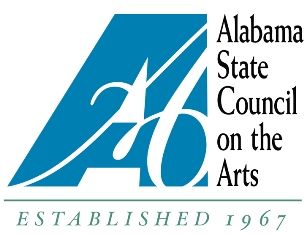 Al Head, executive director of the Alabama State Council on the Arts (ASCA), has invited ASCA grantees to gather on Wednesday, January 11, 1:30-3:30 p.m. at the Alabama Shakespeare Festival for a strategy briefing related to the upcoming Legislative Session. Head will discuss ways to be effective arts advocates in people's home districts. The FY 13 session begins February 7.
"If you are a member of the Forum, you benefit from ASCA grants in many ways throughout the year," said Jeanie Thompson, executive director of the Alabama Writers' Forum. "Al Head wants to impress on us the importance of communicating with our local legislators about the value of the arts in our communities."
Thompson said that all publishers, editors, and others with a stake in Alabama's literary arts should attend or send a community representative. "We hope every Alabama literary arts entity will play a role in this significant advocacy effort for FY 13," she said.
"One afternoon in Montgomery can be a powerful investment in learning how to be the best arts advocate you can be at home with your legislators," Thompson said. "Help us ensure that the arts remain strong in the upcoming state budget process by learning advocacy strategies and techniques."
Funding for the Alabama State Council on the Arts comes from the Special Education Trust Fund (ETF) annually. Governor Robert Bentley will submit his proposed budget to the legislature prior to the session. In years past, the budgets are discussed throughout the session, with opportunities for advocacy happening well into the spring, Thompson said. "But we need to get ahead of the curve by planning our hometown strategies now," she added. "That's why Al Head is gathering the arts troops on January 11 in Montgomery," she said.
For more information, contact the Alabama State Council on the Arts at 334-242-4076 or www.arts.state.al.us/. People may also contact the Alabama Writers' Forum at 334-265-7728.