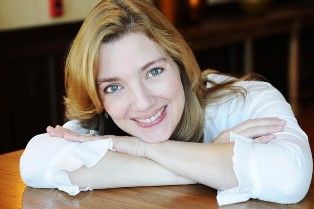 Irene Latham has won the 2011 Writer's Digest Self-published Book Award for Poetry. The 19th annual award recognizes her latest volume of poetry, The Color of Lost Rooms.
"After receiving a gift subscription from my sister to Writer's Digest for the past fifteen years, it's a thrill for my work to be recognized in one of their contests," said Latham. "Hopefully, this award means that more readers will open the pages of The Color of Lost Rooms, and the conversation about love and loss and history and women and art will dance and deepen. I can't wait to open the March/April 2012 issue and find my name."
Latham is a poet and novelist who lives and writes in Birmingham. Her first collection of poems, What Came Before (Negative Capability Press, 2007), was named Alabama State Poetry Society's Book of the Year and earned a 2008 Independent Publisher's (IPPY) Award. Named 2006 Alabama Poet of the Year, Latham serves as poetry editor for Birmingham Arts Journal. She is also author of the novel Leaving Gee's Bend (Putnam/Penguin, 2010).
(Photo of Irene Latham by Lynn Baker.)