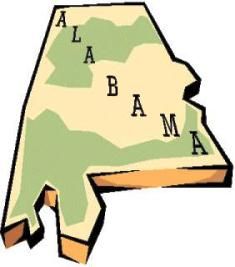 The Alabama Historical Association is pleased to call for nominations for the Clinton Jackson Coley Award for Books on Local History. This award goes to the best book or pamphlet focusing on local historical concerns, including but not limited to the history of an Alabama community, town or county, or any institution therein (church, business, non-profit, etc.).
Works published since January 2010 are eligible, and those written by lay or amateur historians are welcome.
Nominations must be postmarked by December 31, 2011. The award will be given at the Alabama Historical Association's annual meeting in Huntsville in April 2012.
Please send one copy of the work and a cover letter to:
Valerie Pope Burnes
Center for the Study of the Black Belt
The University of West Alabama
Station 45
Livingston, AL 35470
For more information, please call Valerie Pope Burnes at 205-652-3829 or e-mail VBurnes@uwa.edu.