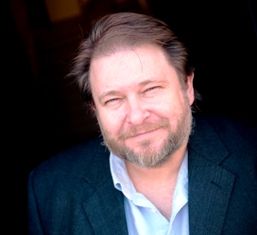 On Monday evening, September 26, The Alabama Booksmith will host the world premiere screening of Alabama's Rick Bragg: Out of the Dirt. The producer, the director, and Bragg will attend the screening at the DoubleTree Hotel. The film will begin at 7 p.m., but come early and indulge at the concession stand with popcorn and other theater goodies. Bragg will make comments after the show.
The film view of Bragg's life, featuring interviews with his friends and family, will bring laughs and tears, while paying tribute to an Alabama writing legend. Tickets are $29 and come with a hardback signed first edition of The Prince of Frogtown, the last volume of the Rick Bragg Family Trilogy. The Alabama Booksmith will also have copies of Bragg's other books and DVDs of the movie. The event will benefit tornado victims.
The hotel is preparing a special Rick Bragg rate for rooms and food. For reservations, phone 205-933-9000. The DoubleTree Hotel is located at 808 20th Str. S., adjacent to the UAB campus in Birmingham.
For more information and to reserve theater seating, contact:
Jake Reiss
The Alabama Booksmith
2626 19th Place
Homewood, AL 35209
205-870-4242
booksmith@mindspring.com
http://www.alabamabooksmith.com
(Photo of Rick Bragg by Zach Riggins)