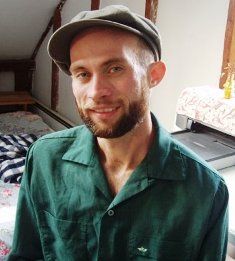 At its June meeting in Montgomery, the Alabama State Council on the Arts (ASCA) awarded twelve fellowship grants totaling $60,000 and five Arts and Cultural Facilities grants totaling $180,000, for a grand total of $240,000. This year's Literary Arts Fellowship recipients include Jeanie Thompson of Montgomery and Abraham Smith of Tuscaloosa.
Thompson, executive director of the Alabama Writers' Forum, is an accomplished poet who writes with tremendous confidence and maturity. She is currently working on a historical poem sequence based on the life of Helen Keller. These compelling persona poems, written in Helen's voice, convey the depth and passion of this advocate for the deaf and blind. Thompson's previous works include four collections of poetry and three chapbooks. Her poems and articles have appeared in prestigious national and regional literary journals.
Smith is a poet and an instructor of English at the University of Alabama, where he received his MFA in Creative Writing, and is the assistant editor of Slash Pine Press. His work includes two books of poetry, a chapbook, and numerous poems published in literary journals. His poetry is praised for its energy and lyricism and has been described as "vivid," "refreshing," and "exciting." Smith has traveled the country giving public readings from his book of elegies for Hank Williams. His current project is a book of poems on blues singers of Mississippi and Alabama.
Fellowships are the most prestigious grants awarded to individuals by ASCA. Fellowships are given to individuals working in arts administration, crafts, dance, design, media/photography, music, literature, theatre, and visual arts. These awards recognize artistic excellence as well as professional commitment and maturity. Recipients may use funds to set aside time to create art, improve their skills, or to do what is most advantageous to enhance their artistic careers.
These grants are in response to applications submitted under a March 1, 2011 deadline and are awarded for the 2012 fiscal year. Julie Hall Friedman of Fairhope chairs the 15-member Council. The next deadline for the submission of Fellowship and Arts and Cultural Facilities applications is March 1, 2012.
(Photo of Abraham Smith courtesy of Abraham Smith.)
Read more about the 2012 ASCA Fellowships.