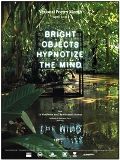 March 22, 2011 — This April, the Academy of American Poets celebrates the 16th annual National Poetry Month with an array of exciting events, including the publication of Poem in Your Pocket for Young Poets and a star-studded poetry reading at Lincoln Center. National Poetry Month was established by the Academy in 1996 and is now the largest literary celebration in the world.
Poem in Your Pocket Day Set for April 14, 2011
On April 14, people everywhere are encouraged to carry a poem in their pocket and share it at their workplaces, schools, libraries, community centers, and other public spaces. Volunteer street teams will help spread the power of poetry by passing out poems by hand, circulating verses via handheld devices, and organizing readings in their communities. Download and print poems, find events, or share ideas at http://www.poets.org/pocket.
Poem in Your Pocket for Young Poets Published
Abrams Image has just published, in conjunction with the Academy of American Poets, a new interactive poetry anthology for young readers. The book features 100 rip out-and-read pages of poems, with verses from E.E. Cummings to Rita Dove, and complements the popular Poem in Your Pocket anthology published in 2009. A portion of all sales will be donated to the Academy to support National Poetry Month outreach initiatives. http://www.poets.org/store
Free National Poetry Month Poster
The official 2011 National Poetry Month poster has just been unveiled by the Academy. The full-color poster features a line by the beloved poet Elizabeth Bishop, born in 1911, from her poem "A word with You." The poster was created by acclaimed graphic designer Stephen Doyle, winner of the 2010 National Design Award in Communications, who worked with photographer Victor Schrager using a sign Doyle commissioned from Let There Be Neon. Of the design, Doyle said, "Neon is not usually a medium that you associate with poetry, but for me it created a dynamic contrast with the natural world, and seemed an apt way to commemorate this profound thought. This poster is an interpretation of a line that transcends the rational. And after all, isn't that what poetry is all about?" The poster is available free of charge, while supplies last, to teachers and librarians by online request, and can be downloaded for personal use at http://www.poets.org/poster.
9th Annual Poetry & the Creative Mind
The Academy will host its 9th annual star-studded benefit, Poetry & the Creative Mind, on Wednesday, April 27, at Alice Tully Hall, Lincoln Center. This year, special guests reading favorite poems include Meryl Streep, Cassandra Wilson, Uma Thurman, Patti Smith, Live Schreiber, Michael Cunningham, Chris Cooper, and Alec Baldwin, with master of ceremonies Chip Kidd. Tickets ($45–$75) are available by calling (212) 721-6500. http://www.poets.org/gala
New Spring Poetry Titles
The first place to look for new books of poetry, the Spring Books List of the Academy of American Poets features over 100 new and recently published titles from independent and commercial presses. Highlights include Money Shot, Rae Armantrout; POEMS, Elizabeth Bishop; The Captain Asks for a Show of Hands,, Nick Flynn; That This, Susan Howe; Tonight No Poetry Will Serve, Adrienne Rich; Life on Mars, Tracy K. Smith; The Iovis Trilogy, Anne Waldman; Fall Higher, Dean Young; Dear Darkness, Kevin Young; as well as new books by Marvin Bell, Jeanne Marie Beaumont, Elaine Equi, Martín Espada, Forrest Gander, Bob Hicok, Mark Jarman, Philip Levine, Alice Notley, Ron Padgett, Linda Pastan, Michael Palmer, Robert Pinsky, Jean Valentine, G.C. Waldrep, and others. http://www.poets.org/npmbooks
About National Poetry Month and the Academy of American Poets
National Poetry Month brings together schools, libraries, publishers, booksellers, literary organizations, and poets to highlight poetry and its vital role in American culture. National Poetry Month is made possible, in part, by the National Endowment for the Arts, the New York State Council on the Arts, and the New York City Department of Cultural Affairs. The Academy of American Poets is a 501(c)(3) nonprofit organization founded in 1934 to foster an appreciation for contemporary poetry and to support American poets at all stages of their careers.
Learn more about other National Poetry Month programs at http://www.poets.org/npm>.