September 2013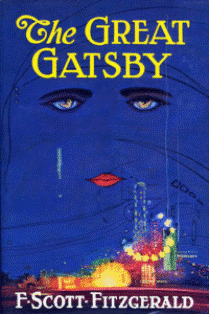 Teaching F. Scott Fitzgerald and The Great Gatsby: A Day of Workshops for High School Teachers
In conjunction with the 12th Biennial F. Scott Fitzgerald Society Conference, Troy University is sponsoring a day of teaching workshops featuring leading Fitzgerald scholars on Friday, November 8, 2013, from 9 a.m.-3:30 p.m. The workshops will offer practical advice on classroom strategies, resources, backgrounds, and connections between The Great Gatsby and several Alabama-related Fitzgerald works. Registration is $65, lunch included. Teachers will earn 4 CEUs (Continuing Education Units) for participating. Sessions will be held in Whitley Hall on Troy University's Montgomery Campus, 231 Montgomery Street.
To register, phone 334-983-0005 or contact Kirk Curnutt at kcurnutt@troy.edu.
FITZGERALD CONFERENCE…
http://www.fscottfitzgeraldsociety.org/
***
Poets & Writers' 2014 Maureen Egen Writers Exchange Award deadline approaches
Poets & Writers, the nation's largest nonprofit organization serving creative writers, reminds Alabama writers to apply for the 2014 Maureen Egen Writers Exchange Award.
Download the guidelines and application. Entries must be postmarked by December 1, 2013.
Each year, Poets & Writers invites poets and fiction writers from a selected state to apply for the award. This year, those who are residents of Alabama are eligible, provided that they have published no more than one full-length book in the genre in which they are applying. The judges for 2014 are Victor LaValle for fiction and Evie Shockley for poetry.
MAUREEN EGEN WRITERS EXCHANGE AWARD…
http://www.writersforum.org/news_and_reviews/newsroom.html/article/2013/08/06/poets-writers-selects-alabama-for-2014-maureen-egen-writers-exchange-award
***
Birmingham novelist Sena Jeter Naslund lends Four Spirits title to civil rights memorial
On September 14, a monument titled Four Spirits was unveiled in Kelly Ingram Park in Birmingham as part of Empowerment Week, held in commemoration of the civil rights movement and culminating in recognition of the bombing of the 16th Street Baptist Church on September 15, 1963. The memorial, positioned diagonally across the street from the church, was created through a commission with Birmingham native Elizabeth McQueen.
Sena Jeter Naslund's novel, Four Spirits, inspired the monument's title, according to Chervis Isom, a founding member of the Board of Governors of Four Spirits, Inc., the non-profit organization that raised funds to erect the monument.
"The Forum recognizes the literary connection between a Birmingham novelist and the city's history," said AWF Executive Director Jeanie Thompson, who attended the unveiling. "We congratulate those who saw the monument through to reality…. To envision something in the mind and heart, and then bring it to reality in bronze for the public…is a valiant, creative act."
FOUR SPIRITS…
http://www.writersforum.org/news_and_reviews/newsroom.html/article/2013/09/17/birmingham-novelist-sena-jeter-naslund-lends-four-spirits-title-to-civil-rights-memorial-for-slain-children
***
Auburn Writers' Conference: OCTOBER 18-19, 2013
Advertisement
http://www.cla.auburn.edu/awc/
***
Nominations open for 2014 Harper Lee Award
The Alabama Writers' Forum invites nominations for the Harper Lee Award for Alabama's Distinguished Writer of the Year 2014. The award will be made to a living, nationally recognized Alabama writer who has made a significant, lifelong contribution to Alabama letters. The honor recognizes those who primarily write creative nonfiction, drama, fiction, memoir, poetry, young adult, children's or a combination of these. This is not an award for journalistic, historical, or scientific writing, nor is it an award for service, scholarly research, or teaching. Nominations must be received by October 21, 2013.
The award carries a $5,000 stipend and an original Frank Fleming bronze rendering of the Monroeville Courthouse Clock Tower. The Harper Lee Award for 2014 will be presented with its sister award, the Eugene Current-Garcia Award for Alabama's Distinguished Scholar of the Year, at the Alabama Writers Symposium at Alabama Southern Community College in Monroeville, April 24-26, 2014.
COMPLETE GUIDELINES…
http://www.writersforum.org/news_and_reviews/newsroom.html/article/2013/09/26/nominations-open-for-2014-harper-lee-award
***
Third annual ABF Student Readers Group selects Weren't No Good Times
The Outreach/Education sub-committee of the Alabama Book Festival planning committee invites high school (grades 9 – 12) students and university undergraduates to participate in the third annual Student Readers Group. This program for the Alabama Book Festival (ABF) selects one Alabama-related book per year for participants to read prior to meeting the author and discussing the book at the festival on April 19, 2014, at Montgomery's Old Alabama Town. The Student Readers Group seeks to engage high school and college students in Alabama's culture, literature, and history by encouraging the reading of books that connect to or discuss the realities of living in the state.
ABF is pleased to announce Weren't No Good Times: Personal Accounts of Slavery in Alabama, edited by Horace Randall Williams, as this year's selection. Published in 2004 by John F. Blair, Publisher, this collection of slave narratives from Alabama offers readers insights into that "peculiar institution."
ABF STUDENT READERS GROUP…
http://www.writersforum.org/news_and_reviews/newsroom.html/article/2013/09/18/3rd-annual-abf-student-readers-group-selects-weren-t-no-good-times-
***
Public education with passion.
Advertisement
***
High school students statewide invited to compete in Poetry Out Loud
The National Endowment for the Arts (NEA) and the Poetry Foundation present Poetry Out Loud: National Recitation Contest, in partnership with the Alabama State Council on the Arts (ASCA) and the Alabama Alliance for Arts Education (AAAE). Poetry Out Loud is a program that encourages high school students to learn about great poetry through memorization, performance, and competition. Beginning now, and continuing through December, schools are invited to participate in classroom and school-wide contests, advancing to a regional competition in late January and finally a state competition on Monday, February 17, 2014, at the Alabama Shakespeare Festival in Montgomery. The Alabama State Champion will advance to the National Finals in Washington, D.C., on April 28-30, 2014.
Students who participate in the official Poetry Out Loud program may be eligible to compete in the State and National Finals in 2014. Each winner at the state level will receive $200 and an all-expenses-paid trip to Washington to compete for the national championship. The state winner's school will receive a $500 stipend for the purchase of poetry books. One runner-up in each state will receive $100, with $200 for his or her school library. Poetry Out Loud will award a total of $50,000 in scholarships and school stipends at the National Finals, with a $20,000 college scholarship for the Poetry Out Loud National Champion.
POETRY OUT LOUD…
http://www.writersforum.org/news_and_reviews/newsroom.html/article/2013/09/25/asca-invites-high-school-students-statewide-to-compete-in-poetry-out-loud-
***
New from The Ardent Writer Press.
Advertisement
http://www.ardentwriterpress.com/
***
Augusta Evans Wilson Web museum now online
A new website concentrating on 19th century Alabama author Augusta Evans Wilson (1835-1909) is now online. The site is being launched in tandem with The Passion of Miss Augusta, a film about Wilson and her 1866 blockbuster novel St. Elmo. The one-hour film had its world premiere at Bernheim Hall in Mobile on September 12. The film and website were produced by Alabama filmmaker Robert Clem (Eugene Walter: Last of the Bohemians, William March/Company K).
The website, billed as a Web museum, is intended as an educational and entertaining look at a woman who grew up on the Georgia and Texas frontiers, became one of the most popular American novelists of the 19th century, was an arch-Confederate and propagandist for the Southern cause, and was a leading postwar figure in her home city of Mobile. Her novel, St. Elmo, was the Gone with the Wind of its day and partly inspired the latter book. The site includes twenty-five video clips with scholars and commentators of Southern culture and women's literature, including Nina Baym, Diane Roberts, Susan Reynolds, Bert Hitchcock, John Sledge, and Rebecca Sexton.
AUGUSTA EVANS WILSON ONLINE MUSEUM…
http://www.foundmedia.org/augusta.htm
***
Associates' News
Daco Auffenorde's novel, The Libra Affair, was recently chosen by Amazon to be the Kindle Daily Deal.
Jo S. Kittinger's picture book, The House on Dirty-third Street, recently received the first Social Justice Literature Award by the International Reading Association and the Carol D. Reiser Children's Book Award by the Corporate Volunteer Council of Atlanta.
T.K. Thorne's short story, "Fresh Cornbread," recently won first place in the Portland Book Review competition.
***
Black Warrior Review: Celebrating 40 Years
advertisement
***
Advertise with Us
Reach writers and readers at writersforum.org!
Digital ads in Literary News and writersforum.org help you reach a diverse literary audience of writers and readers. Our Advertise With Us feature is quick and easy. Place a low-cost ad for your publication or service with a few simple clicks.
Our special fall rates offer advertising values to fit all budgets.
For more information, contact Danny Gamble at gambledanny@bellsouth.net or the Forum toll free at 334-866-901-1117.
ADVERTISE WITH US …
http://www.writersforum.org/support/advertise_with_us.html
***
See what's new in Alabama literature
Elaine Hughes' review of The Fountain of St. James Court; Or, Portrait of the Artist as an Old Woman, the new novel by Sena Jeter Naslund, kicks of September's book reviews. Other Alabama authors reviewed this month include Bob Whetstone, Henrietta MacGuire & Katie Faulk, Heidi A. Eckert, and Sherri Graves Smith. See what else is new from your favorite Alabama authors in the Forum's Book Reviews Online.
RECENT BOOK REVIEWS…
http://www.writersforum.org/news_and_reviews/book_reviews.html
***
Visit the Forum's Opportunities page
The Forum's Opportunities page keeps you informed on publishers and organizations who want your work. Here you'll find Calls for Submission and Writing Contests. The page also includes links to Writers Groups, Writing Workshops, and National Conferences—excellent places to network.
OPPORTUNITY KNOCKS…
http://www.writersforum.org/opportunities/
***
Upcoming Literary Events
Attract a larger audience for your literary events with the Forum's Events calendar. Some 2200 book lovers receive Literary News each month, and a number of these readers check our calendar for literary events in their areas and beyond.
MORE READINGS, SIGNINGS, & BOOKMARK…
http://www.writersforum.org/events/
***
Hear interviews with Alabama's literati on Alabama Arts Radio
Each week on the Alabama Arts Radio Series, staff members of the Alabama State Council on the Arts visit with writers, musicians, visual artists, and other individuals who contribute to our state's rich artistic traditions. Recent literary interviews include Chantel Acevedo, Alan and Karen Jabbour, and Adam Vines.
Listen Sundays 5-5:30 p.m. on WTSU 89.9 (Montgomery-Troy), WRWA 88.7 (Dothan), and WTJB 91.7 (Columbus-Phenix City). Those farther south may listen Saturdays, 2:30-3 p.m., on WHIL 91.3 (Mobile-Biloxi-Pensacola). Broadcasts are also streamed live and archived on the Web.
LISTEN HERE…
http://www.arts.state.al.us/actc/1/radioseries.html
***
Support the Arts supports the Forum
Proceeds from the sale of the Alabama Support the Arts license plate help fund arts education programs. The next time your car tag needs renewal, purchase one of these colorful plates to help support the Forum and other arts education projects.
LEARN MORE…
http://www.arts.state.al.us/news/index-news.html#"Support the Arts" License Tag
***
Friend the Forum on Facebook and follow on Twitter
For late-breaking news, follow us on Twitter @ writersforum and friend us on Facebook @ Alabama Writers' Forum Friends.
***
The Alabama Writers' Forum
The Alabama Writers' Forum, a partnership program of the Alabama State Council on the Arts, promotes writers and writing in Alabama, with an emphasis on arts education programs for young writers.
Links:
***
The Alabama Writers' Forum
P.O. Box 4777
Montgomery, AL 36103-4777
334-265-7728
Toll Free: 866-901-1117
Fax: 334-262-2150
writersforum@bellsouth.net
www.writersforum.org
© 2013 The Alabama Writers' Forum, Inc.