October-November 2013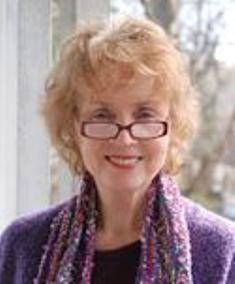 Lee Smith to read from new novel during Fitzgerald Society Conference
Esteemed Southern novelist Lee Smith will read from her latest novel, Guests on Earth, on Friday, November 8, 2013, at 8 p.m. at Troy University, Montgomery Campus, Gold Room, 231 Montgomery Street, Montgomery, AL 36104. The event is free and open to the public. Books will be available for sale and signing as well.
Guests on Earth is the story of Evalina Touissant, orphaned child of a New Orleans exotic dancer, who enters Asheville, North Carolina's infamous Highland Hospital in 1936. While under the care of celebrated psychologist Dr. Robert S. Carroll, Evalina meets the doomed Zelda Fitzgerald and other patients whose lives contain devastating secrets. The novel details events that lead to the tragic fire of 1948 that killed nine women, including Zelda.
The event is free and open to the public.
Photo: Lee Smith (courtesy of the author)
READ MORE…
http://www.writersforum.org/news_and_reviews/newsroom.html/article/2013/10/22/lee-smith-to-read-from-new-novel-during-fitzgerald-society-conference
***
Daniel Wallace's Big Fish opens on Broadway
Algonquin Books released Birmingham native Daniel Wallace's novel Big Fish in 1998, and it became a runaway success, especially in Alabama, where much of the book is set. Film director Tim Burton read the book, and his film version hit the screen in 2003. Now, some ten years later, Big Fish, the musical, arrives on Broadway.
Directed by five-time Tony Award winner Susan Stroman (Contact, The Producers, The Scottsboro Boys), with music and lyrics by Grammy and Tony Award nominee Andrew Lippa (The Wild Party, The Addams Family), and a book by Grammy and BAFTA Award nominee John August (Frankenweenie, Charlie and the Chocolate Factory), BIG FISH began preview performances on Broadway on September 5 and opened October 6 at the Neil Simon Theatre.
BIG FISH ON BROADWAY…
http://www.writersforum.org/news_and_reviews/newsroom.html/article/2013/10/30/daniel-wallace-s-big-fish-opens-on-broadway-
***
HSLAA 2014 deadline announced
The Forum invites Alabama high school students to submit their work for the 2014 High School Literary Arts Awards and Scholarship Competition (HSLAA). The postmark deadline date is January 10, 2014.
The competition is open to Alabama high school students in grades 9-12 in public, private, and home schools. Categories include poetry, short fiction, drama, creative nonfiction, portfolios, and literary magazines. Cash awards are available to high school seniors through the senior portfolio competition.
Complete guidelines, including mailing address and entry forms, are available on the Forum's website. Please note: Each entry form must be completely filled out, including addresses, zip codes, and teacher's e-mail address. Incomplete entry forms may cause the entry to be disqualified.
Published Alabama writers will choose the winning entries. Judges remain anonymous until the awards are announced.
Students await their awards at the 2013 HSLAA ceremony. (Terry Bruno-fotowerks)
COMPLETE GUIDELINES…
http://www.writersforum.org/programs/competition.html
***
Mt. Meigs celebrates 16 years of WOS
On October 24, 2013, family members, guests, and Department of Youth Services (DYS) students, administrators, faculty, and staff filled the chapel on the DYS Mt. Meigs Campus to celebrate the release of the sixteenth installment of Open the Door, an anthology series edited by teaching writer Marlin "Bart" Barton and written by his students in the Writing Our Stories (WOS) program.
"I'd like to thank the parents who brought some of our gold card members here today," said DYS Executive Director Walter Wood, referring to the parents who brought their sons back to campus to participate in the reading. In total, fourteen students read their work—or the work of others—during the book release ceremony.
WOS AT MT. MEIGS…
http://www.writersforum.org/news_and_reviews/newsroom.html/article/2013/10/28/mt-meigs-celebrates-16-years-of-writing-our-stories-
***
Community activist Brian Hawkins addresses McNeel School WOS students
Ten McNeel School Writing Our Stories student writers read their work or the work of others at the release ceremony for Behind the Gate, an anthology of poems and stories, at the Department of Youth Services (DYS) Vacca Campus Chapel on October 31, 2013. Two of the ten students returned to campus to celebrate with their fellow writers, family members, guests, administrators, faculty, staff, and state dignitaries.
Addressing the student writers, Forum Executive Director Jeanie Thompson said, "This book is the culmination of nine months of hard work, and by your learning about writing and publishing this anthology, you—and we—are a part of a quiet revolution to keep creative writing in the classroom. The Alabama Writers' Forum—and its partner the Alabama State Council on the Arts—is happy to have this relationship with DYS."
Thompson then introduced keynote speaker Brian Hawkins, a community activist, engineer, poet, and Birmingham native.
BRIAN HAWKINS AT VACCA…
http://www.writersforum.org/news_and_reviews/newsroom.html/article/2013/11/01/brian-hawkins-introduces-behind-the-gate-
***
Free Authors Series offered by Alabama Center for the Book, University Press
The Alabama Center for the Book, under the aegis of the University Libraries, and The University of Alabama Press have collaborated in a lunchtime speaker series spotlighting recent works by Alabama writers.
Each hour-long, free session will provide attendees with the opportunity to learn from and engage directly with authors whose new books illuminate facets of the University, our state, region, and world.
The first session of the series will be on Nov. 7 at noon, in room 205 of the Amelia Gayle Gorgas Library. Robert Oliver Mellown, associate professor of art history emeritus, will present the fascinating history and hidden by-ways of Alabama's campus in his new book, The University of Alabama: A Guide to the Campus and Its Architecture.
COMPLETE SCHEDULE…
http://www.writersforum.org/news_and_reviews/newsroom.html/article/2013/11/04/free-authors-series-offered-by-alabama-center-for-the-book-university-press
***
Polish your manuscripts for Maureen Egen Writers Exchange Award
Poets & Writers, the nation's largest nonprofit organization serving creative writers, reminds Alabama writers to apply for the 2014 Maureen Egen Writers Exchange Award.
Download the guidelines and application. Entries must be postmarked by December 1, 2013.
Each year, Poets & Writers invites poets and fiction writers from a selected state to apply for the award. This year, those who are residents of Alabama are eligible, provided that they have published no more than one full-length book in the genre in which they are applying. The judges for 2014 are Victor LaValle for fiction and Evie Shockley for poetry.
MAUREEN EGEN WRITERS EXCHANGE AWARD…
http://www.writersforum.org/news_and_reviews/newsroom.html/article/2013/08/06/poets-writers-selects-alabama-for-2014-maureen-egen-writers-exchange-award
***
New Big Read grants and reading selections available
The Big Read is accepting applications from non-profit organizations to develop community-wide reading programs between September 2014 and June 2015. The Big Read is a national program designed to revitalize the role of literature in American culture and to encourage reading for pleasure and enlightenment.
Organizations selected to participate in The Big Read receive a grant, educational, and promotional materials and access to online training resources and opportunities. Approximately seventy-five organizations from across the country will be selected. Application deadline is January 28, 2014 by 4 p.m. CST.
APPLY HERE…
http://www.neabigread.org/application_process.php
***
Support the Arts supports the Forum
Proceeds from the sale of the Alabama Support the Arts license plate help fund arts education programs. The next time your car tag needs renewal, purchase one of these colorful plates to help support the Forum and other arts education projects.
LEARN MORE…
http://www.arts.state.al.us/news/index-news.html#"Support the Arts" License Tag
***
Friend the Forum on Facebook and follow on Twitter
For late-breaking news, follow us on Twitter @ writersforum and friend us on Facebook @ Alabama Writers' Forum Friends.
***
The Alabama Writers' Forum
The Alabama Writers' Forum, a partnership program of the Alabama State Council on the Arts, promotes writers and writing in Alabama, with an emphasis on arts education programs for young writers.
***
The Alabama Writers' Forum
P.O. Box 4777
Montgomery, AL 36103-4777
334-265-7728
Toll Free: 866-901-1117
Fax: 334-262-2150
writersforum@bellsouth.net
www.writersforum.org
© 2013 The Alabama Writers' Forum, Inc.