January 2014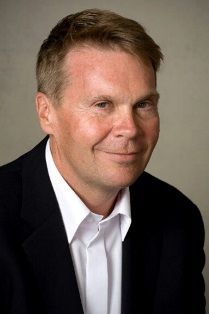 Mark Childress wins Harper Lee Award for 2014
Monroeville native Mark Childress has been named the recipient of the 2014 Harper Lee Award for Alabama's Distinguished Writer of the Year. He will receive the award in his hometown during the Awards Luncheon at the Alabama Writers Symposium on April 25, 2014.
"Mark Childress's career is both an inspiration for writers and a delight for readers," said Alabama Writers' Forum President Kirk Curnutt.
The Alabama Writers' Forum, a statewide literary arts organization and partnership program of the Alabama State Council on the Arts, coordinates the process to select the Harper Lee Award recipient annually from nominations from the field. The award is presented to a living, nationally recognized Alabama writer who has made a significant, lifelong contribution to Alabama letters. The award includes a Frank Fleming bronze of the Old Monroe County Courthouse, a setting for Harper Lee's novel, To Kill a Mockingbird, and a $5000 honorarium. Recent recipients include Gay Talese, Fannie Flagg, and Winston Groom.
2014 HARPER LEE AWARD…
http://www.writersforum.org/news_and_reviews/newsroom.html/article/2013/12/18/mark-childress-wins-harper-lee-award-for-2014
Photo: Mark Childress (photo by Richard Dutkowski)
***
Alabama and Illinois students collaborate in poetry/photography exhibit
Creative writing students from the Alabama Department of Youth Services Mt. Meigs Campus recently collaborated with undergraduate photography students at The Illinois Institute of Art-Chicago (AI) to produce a poetry and photography exhibit titled Freedom though Creation.
Twenty-eight large format photographs set with corresponding poems are on view through January 2014 at the Old Supreme Court Library in the Alabama State Capitol in Montgomery.
FREEDOM THOUGH CREATION…
http://www.writersforum.org/news_and_reviews/newsroom.html/article/2014/01/08/alabama-and-illinois-students-collaborate-in-poetry-photography-exhibit
***
HSLAA extends deadline
The High School Literary Arts Awards & Scholarship Competition (HSLAA) has extended its deadline to January 17, 2014. The competition is open to Alabama high school students in grades 9-12 in public, private, and home schools. Categories include poetry, short fiction, drama, creative nonfiction, portfolios, and literary magazines. Cash awards are available to high school seniors through the senior portfolio competition.
2014 HSLAA…
http://www.writersforum.org/programs/competition.html
***
ASCA announces deadline for Fellowships, announces grant awardees
The Alabama State Council on the Arts (ASCA) is now accepting applications for individual Fellowships. Individual artists working in the literary arts, crafts, dance, design, media/photography, music, theatre, and visual arts are eligible to apply. Recipients may use funds to set aside time to create art, improve their skills, or to do what is most advantageous to enhance their artistic careers. Also, arts administrators are eligible to apply for a fellowship to improve their skills and ability to serve their organization and community. Deadline is March 3, 2014.
ASCA awarded 99 grants totaling $342,695 at its Council meeting in Montgomery on December 6, 2012. This round of grants will support arts in literature, education, folk art, community, performing, and visual arts programs January 1– September 30, 2014. Also included in this round of awards are folklife apprenticeship grants.
ASCA FELLOWSHIPS…
http://www.writersforum.org/news_and_reviews/newsroom.html/article/2014/01/07/asca-announces-deadline-for-fellowships-for-individual-alabama-artists-and-arts-administrators
***
SOUTHERN REVIEW AD
The Southern Humanities Review—Alabama's premier literary and critical journal—publishes fiction, poetry, critical essays, and book reviews on the arts, literature, philosophy, religion, and history. New subscribers receive an $8 discount. Order your copy today.
Advertisement
http://cla.auburn.edu/shr/index.cfm
***
ACETA announces 2014 awards competitions
Each year, the Association of College English Teachers of Alabama (ACETA) sponsors four awards—three of them for outstanding essays and one for lifetime achievement in literary scholarship. Competition for the 2014 William J. Calvert Award for an outstanding scholarly or theoretical essay and for the 2014 James Woodall Award for an outstanding pedagogical essay is now open to college English teachers and graduate students. For undergraduates, competition for the Mary Evelyn McMillan Undergraduate Writing Award is also open. Winners of these awards will receive $150 each and will be asked to read condensed versions of their essays at the 2014 ACETA conference, which will take place on February 21-22, 2014, at Gadsden State Community College.
ACETA's steering committee is honored to select each year the winner of the prestigious Eugene Current-Garcia Award for Distinction in Literary Scholarship. A generous benefactor of the arts and humanities, George Landegger, provides the $5,000 and the Frank Fleming bronze of the old Monroe County Courthouse that the recipient receives in April in Monroeville at the Alabama Writers' Symposium. ACETA is soliciting nominations for this award as well.
Deadline for all submissions is January 24, 2014.
COMPLETE GUIDELINES…
***
AHF grants announced
The Alabama Humanities Foundation awards grants solely to support public humanities projects. Active public participation, involvement of humanities scholars, and strong humanities content are the three essential ingredients of AHF-funded projects.
The grants program accommodates the broadest possible range of topics and formats for imaginative proposals. Applicants are encouraged to develop projects for a wide variety of audiences, including: library and museum patrons, teachers and scholars, youth, senior citizens, nursing home residents, hospital patients, the economically disadvantaged, the incarcerated, and the hearing and sight impaired. (AHF provides fees for signers for the hearing impaired).
APPLICATION & DEADLINES…
http://www.alabamahumanities.org/grants/
***
ASCA releases arts impact study
Creative Industries in Alabama: Building a Better Alabama Through the Arts, a recent report released by the Alabama State Council on the Arts (ASCA) and SouthArts, a nine-state regional arts agency based in Atlanta, profiles the creative industries in Alabama as an 8.7 billion dollar economy. The report highlights an industry representing over 4,700 businesses and employing 71,000 people, earning over two billion dollars annually. The nonprofit arts and culture community is at the core of the data collected, but the report also includes the for-profit sector as part of the total industry profile.
CREATIVE INDUSTRIES IN ALABAMA…
http://www.writersforum.org/news_and_reviews/newsroom.html/article/2013/12/10/asca-releases-arts-impact-study
***
Associates' News
Daniel Alarcón was featured in Rolling Stone's Latin Hot List 2013 in the magazine's November 21, 2013, issue.
Emma Bolden had three poems published in Noon: Journal of the Short Poem.
http://issuu.com/noonpress/docs/noon_8
Claire Klein Datnow, author of Behind the Walled Garden of Apartheid, recently published an essay on her relationship with Nelson Mandela.
http://www.mediamint.net/page7/files/Mandela%20Influenced%20%20Our%20Lives.html#.UqYhL6vnaie
Margaret Wrinkle's novel, Wash, received the Flaherty-Dunnan First Novel Prize from New York City's Center for Fiction. The book was also named to The Wall Street Journal's list of the ten best novels of 2013.
***
Visit our Opportunities page
Our Opportunities page keeps you informed on publishers and organizations who want your work. Here you'll find Calls for Submission and Writing Contests. The page also includes links to Writers Groups, Writing Workshops, and National Conferences—excellent places to network.
OPPORTUNITY KNOCKS…
http://www.writersforum.org/opportunities/
***
Upcoming Literary Events
Attract a larger audience for your literary events with the Forum's Events calendar. Some 2200 book lovers receive Literary News each month, and a number of these readers check our calendar for literary events in their areas and beyond.
MORE LITERARY EVENTS…
http://www.writersforum.org/events/
***
Hear interviews with Alabama's literati on Alabama Arts Radio
Each week on the Alabama Arts Radio Series, staff members of the Alabama State Council on the Arts visit with writers, musicians, visual artists, and other individuals who contribute to our state's rich artistic traditions. Recent literary interviews include Frank "Doc" Adams and Burgin Chantel Acevedo, and Adam Vines.
Listen Sundays 5-5:30 p.m. on WTSU 89.9 (Montgomery-Troy), WRWA 88.7 (Dothan), and WTJB 91.7 (Columbus-Phenix City). Those farther south may listen Saturdays, 2:30-3 p.m., on WHIL 91.3 (Mobile-Biloxi-Pensacola). Broadcasts are also streamed live and archived on the Web.
LISTEN HERE…
http://www.arts.state.al.us/radioseries.aspx
***
Support the Arts supports the Forum
Proceeds from the sale of the Alabama Support the Arts license plate help fund arts education programs. The next time your car tag needs renewal, purchase one of these colorful plates to help support the Forum and other arts education projects.
SUPPORT THE ARTS…
http://www.arts.state.al.us/licensetag.aspx
***
Friend the Forum on Facebook and follow on Twitter
For late-breaking news, follow us on Twitter @ writersforum and friend us on Facebook @ Alabama Writers' Forum Friends.
***
The Alabama Writers' Forum
The Alabama Writers' Forum, a partnership program of the Alabama State Council on the Arts, promotes writers and writing in Alabama, with an emphasis on arts education programs for young writers.
***
The Alabama Writers' Forum
P.O. Box 4777
Montgomery, AL 36103-4777
334-265-7728
Toll Free: 866-901-1117
Fax: 334-262-2150
writersforum@bellsouth.net
www.writersforum.org
© 2014 The Alabama Writers' Forum, Inc.