February 2013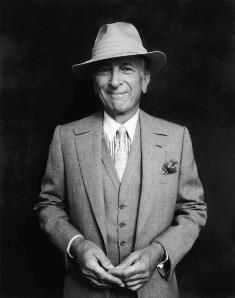 Gay Talese named 2013 Harper Lee Award recipient
Literary innovator Gay Talese has been named the 2013 recipient of the Harper Lee Award for Alabama's Distinguished Writer of the Year. A University of Alabama (UA) alumnus, Talese will receive the award at the Alabama Writers Symposium in Monroeville on April 26 at the annual luncheon. The conference will meet April 25-27.
In his letter of nomination, Don Noble, UA Professor of English Emeritus and host of the Alabama Public Television literary talk show Bookmark, wrote, "Gay Talese has strong Alabama connections. He graduated from UA in 1953; covered the civil rights movement in Alabama in the 1960s; returns often to visit, read, speak, and sign; and he has written of his experiences in Alabama in the 2006 book, A Writer's Life."
During his years on the Tuscaloosa campus, Talese covered sports for The Crimson White. He served as sports editor during his junior and senior years when he first began experimenting with traditional journalism in his column Sports Gay-zing. He recently told Noble that he continues to follow the Crimson Tide.
Gay Talese (photo by Joyce Tenneeson)
READ MORE…
http://www.writersforum.org/news_and_reviews/newsroom.html/article/2013/02/15/gay-talese-named-2013-harper-lee-award-recipient
***
Sabria White, Molly Chen named Alabama's Poetry Out Loud champions
From a competitive field of over 6,000 students from across the state, Sabria White, a student from New Century Technology High School in Madison County, was selected as the 2013 Alabama Poetry Out Loud State Champion on Monday, February 18, during the Statewide Finals at the Alabama Shakespeare Festival (ASF). The event was held in partnership with the Alabama State Council on the Arts, the Alabama Alliance for Arts Education, ASF, and the Alabama Writers' Forum.
White recited "Calling Him Back from Layoff" by Bob Hicok, "Dover Beach" by Matthew Arnold, and "The Way It Sometimes Is" by Henry Taylor. White will advance to the National Finals to compete with fifty-two other champions from the United States, the District of Columbia, Puerto Rico, and the U.S. Virgin Islands. She will receive an all-expense paid trip (with a chaperone) to compete in the National Recitation Contest that will take place in Washington, D.C., on April 29-30, 2013. The honor also carries a $200 cash award. New Century Technology High School will receive a $500 stipend for the purchase of poetry books.
Alabama has added its own unique element to the program, providing an opportunity for students to recite their own poetry. This year's winner in the Original Poetry Competition—underwritten by the Alabama Writers' Forum—was Bonny Chen, a senior at Auburn High School. She recited her original poems "Legs" and "The Virtue of Triangles." The honor carries a $200 cash award.
POETRY OUT LOUD CHAMPS…
http://www.writersforum.org/news_and_reviews/newsroom.html/article/2013/02/21/sabria-white-bonny-chen-named-alabama-s-poetry-out-loud-champions
***
Alabama's literary family reunion.
advertisement
http://www.ascc.edu/?DivisionID=678
***
Alabama Book Festival 2013 set for April 20
The eighth annual Alabama Book Festival will be held in historic downtown Montgomery at Old Alabama Town on Saturday, April 20, from 10 a.m. to 4 p.m. The free public event is the state's premier book festival, with more than 4,000 people from around Alabama and the South converging on the capital city to meet and mingle with celebrated authors.
This year, the Forum will again host the Poetry Tent, featuring Alabama Poet Laureate Andrew Glaze. Poetry Outloud champions Sabria White (New Century Technology High School, Madison County) and Bonny Chen (Auburn High School) will recite their award-winning selections. Other scheduled poets include Mitchell Douglas (\blak\ \al-fə bet\), Jeremy Downs (poems. too small to read), Juliana Gray (Roleplay), Derrick Harriell (Cotton), Carolyn Hembree (Skinny), Lita Hooper (Thunder In Her Voice: The Journal of Sojourner Truth), and Barry Marks (Sounding).
Harper Lee Award recipient Carolyn Haines (as R.B. Chesterton) and Therese Anne Smith will debut their new novels, The Darkling and Z: A Novel of Zelda Fitzgerald, at this year's Book Festival. Also debuting is Nothing Fancy About Kathryn & Charlie, an illustrated children's book in tribute of storyteller Kathryn Tucker Windham and artist Charlie Lucas by mother-daughter team Kerry Madden-Lunsford and Lucy Madden-Lunsford.
MORE FROM THE ALABAMA BOOK FESTIVAL…
http://www.writersforum.org/news_and_reviews/newsroom.html/article/2013/02/27/2013-alabama-book-festival-set-for-april-20
***
Forum to sponsor Alabama Book Festival Outreach and Teacher Workshop
The Alabama Writers' Forum will again offer outreach to teachers and students in conjunction with the Eighth Annual Alabama Book Festival. On Friday, April 19, three Book Festival poets will visit G.W. Carver High School to read from their work and discuss the importance of poetry writing in their lives. The same day, teachers will gather at Troy University Montgomery Campus for a day of workshops and interaction with several Book Festival authors.
According to AWF executive director Jeanie Thompson, "All teachers attending the workshop will take home lessons to use with their students, made more meaningful by examples of what they themselves have written."
For more information or to register, call 334-265-7728 or writersforum@bellsouth.net.
PHOTO: Derrick Harriell to visit G.W. Carver High School (photo courtesy of Derrick Harriell)
LEARN MORE ABOUT ABF OUTREACH AND TEACHER WORKSHOP…
http://www.writersforum.org/news_and_reviews/newsroom.html/article/2013/02/26/forum-to-sponsor-alabama-book-festival-outreach-and-teacher-workshop
***
Retribution: The new novel from K.T. Archer.
http://www.ktarcher.com/Retribution.html
advertisement
***
Eleventh annual Montevallo Literary Festival set
Save the date for the eleventh annual Montevallo Literary Festival, a celebration of creative writing hosted by the University of Montevallo. This friendly, relaxed festival is dedicated to bringing literary writers and readers together on a personal scale. The 2013 fest will be an all-Alabama affair, featuring both homegrown and transplanted writers, who will bring their award-winning work to the UM campus on Friday, April 12.
The festival features readings by all invited writers, book signings, receptions, and master classes in poetry and prose, capped by a dinner with live music. This year's esteemed writers are Robin Behn (UA), Jennifer S. Davis (LSU), Chantel Acevedo (AU), James Braziel (UAB), Peter Streckfus (UA), and Adam Vines (UAB).
Visit the MLF Facebook page: http://www.facebook.com/MontevalloLiteraryFestival
THE MONTEVALLO LITERARY FESTIVAL…
http://www.montevallo.edu/english/mlf
***
Associates' News
Hank Lazar's N18 (Complete) was selected as one of five favorite works of poetry in 2012 by The Jewish Daily Forward.
http://www.writersforum.org/resources/authors/listing/hank_lazer_poetry.html
http://blogs.forward.com/the-arty-semite/167648/forward-fives--in-poetry/#ixzz2KhSmXWoY
Anne Whitehouse of New York, N.Y., published her poems "Delete, Delete" and "Moving" in issue 6 of Decades Review and "The Eye that Cries" and "Story of a Dress" in issue 22 of Riverbabble, Winter 2013.
http://www.annewhitehouse.com/
***
Visit our Opportunities page
Our Opportunities page keeps you informed on publishers and organizations who want your work. Here you'll find Calls for Submission and Writing Contests. The page also includes links to Writers Groups, Writing Workshops, and National Conferences—excellent places to network.
OPPORTUNITY KNOCKS…
http://www.writersforum.org/opportunities/
***
Upcoming Literary Events
Attract a larger audience on the Forum's Events calendar. Some 2200 book lovers receive Literary News each month, and a number of these readers check our calendar for literary events in their areas and beyond.
MORE READINGS, SIGNINGS, & BOOKMARK…
http://www.writersforum.org/events/
***
Hear interviews with your favorite Alabama authors
Each week on the Alabama Arts Radio Series, staff members of the Alabama State Council on the Arts visit with writers, musicians, visual artists, and other individuals who contribute to our state's rich artistic traditions. Recent interviews include Al Head, Rick Bragg, & Virginia Gilbert.
Listen Sundays 5-5:30 p.m. on WTSU 89.9 (Montgomery-Troy), WRWA 88.7 (Dothan), and WTJB 91.7 (Columbus-Phenix City). Those farther south may listen Saturdays, 2:30-3 p.m., on WHIL 91.3 (Mobile-Biloxi-Pensacola). Broadcasts are also streamed live and archived on the Web.
Rick Bragg (photo by Tom Mason)
LISTEN HERE…
http://www.writersforum.org/podcasts/radio.html
***
Support the Arts supports the Forum
Proceeds from the sale of the Alabama Support the Arts license plate help fund arts education programs. The next time your car tag needs renewal, purchase one of these colorful plates to help support the Forum and other arts education projects.
LEARN MORE…
http://www.arts.state.al.us/news/index-news.html#"Support the Arts" License Tag
***
Friend the Forum on Facebook and follow on Twitter
For late-breaking news, follow us on Twitter @ writersforum and friend us on Facebook @ Alabama Writers' Forum Friends.
http://www.facebook.com/home.php#!/home.php?sk=group_95957334400
***
The Alabama Writers' Forum
The Alabama Writers' Forum, a partnership program of the Alabama State Council on the Arts, promotes writers and writing in Alabama, with an emphasis on arts education programs for young writers.
***
The Alabama Writers' Forum
P.O. Box 4777
Montgomery, AL 36103-4777
334-265-7728
Toll Free: 866-901-1117
Fax: 334-265-7828
writersforum@bellsouth.net
www.writersforum.org
© 2013 The Alabama Writers' Forum, Inc.