February 2011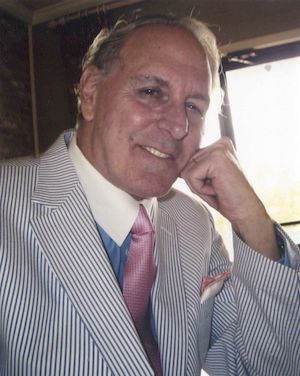 Winston Groom named 2011 Harper Lee Award recipient
Winston Groom of Point Clear, Ala., has been named the 2011 recipient of the Harper Lee Award for Alabama's Distinguished Writer of the Year. Groom will receive the award at the Alabama Writers Symposium in Monroeville on May 6 at the annual luncheon. The conference will meet May 5-7.
"I am truly honored to be chosen for the Harper Lee Award, and look forward to the Symposium," said Groom.
The Alabama Writers' Forum, a partnership program of the Alabama State Council on the Arts, coordinates the process to select the Harper Lee Award recipient annually from nominations from the field. The honor is presented annually by Alabama Southern Community College at the Symposium. It is made possible through a generous grant from George F. Landegger.
"One of the first books my twin sons fell in love with was Winston Groom's Only," said Sue Brannan Walker, Alabama Writers' Forum board president and Poet Laureate of Alabama. "From his fabulous Forrest Gump book and film to my personal favorites, A Storm in Flanders and Patriotic Fire, Winston has impressed with his humor, his depth, his versatility, and his range of subject matter. I look forward to celebrating Winston Groom's accomplishments and hearing him in Monroeville."
The author of fourteen books, Groom gained literary fame when his novel Forrest Gump climbed to the top of The New York Times bestseller list and stayed there for twenty-one weeks. It has sold over 2.5 million copies in the United States alone and millions more worldwide on the heels of its blockbuster movie adaptation starring Tom Hanks. The book has also been reprinted in at least thirteen countries.
The Harper Lee Award is made to a living, nationally recognized Alabama writer who has made a significant, lifelong contribution to Alabama letters. It includes a cash prize and a bronze sculpture by Frank Fleming of the Monroe County Courthouse clock tower. The courthouse is a setting for Lee's novel To Kill a Mockingbird.
READ MORE…
http://www.writersforum.org/pdfs/HLA%2011%20Winston%20Groom%20ACT.pdf
***
Writing Our Stories comes to Columbiana Middle School
Columbiana Middle School (CMS) has adopted Writing Our Stories (WOS), a flagship program of the Alabama Writers' Forum, for the Spring 2011 semester. The Forum worked with Terri Sullivan and the Shelby County Arts Council to bring WOS to the Shelby County School District.
Tony Crunk, veteran WOS teaching writer at the Alabama Department of Youth Services Vacca campus, is working with certified substitute teacher Katherine Jarnigan in two sections of Maite Miller's seventh grade reading class. Miller will return to school at the end of February. Crunk will meet with students twice a week through April. At the conclusion of the term, Crunk will edit an anthology of the forty-five students' original poems and stories. A public book release event will recognize the student authors.
"We've received a gracious welcome at Columbiana Middle School and are off to a good start," said Crunk. "The faculty and administration are supportive and enthusiastic, and the students are eager and engaged. I'm looking forward to working with them and seeing them produce some excellent work."
"Columbiana Middle School is fortunate to have partnered with the Alabama Writers' Forum and the Shelby County Arts Council," said Principal Cristie Muehlbauer. "To work with an award-winning poet and children's author is an exciting experience for our seventh grade literature class. We are proud and excited to celebrate this program that will help develop and recognize the talents of our students at CMS."
"Writing Our Stories is a phenomenal program that will help the students in so many ways," said Sullivan. "By improving their reading and writing skills, they will have more success in all of their classes. Learning to empathize and relate with others will positively impact their behavior and attitude."
As an added component, a research team comprised of Dr. Tracy Smitherman, Department of Youth Services; Dr. David Houchins, Georgia State University; Dr. Peggy Shippen, Auburn University; and Dr. Stacy Surman, Judson College will study the effectiveness of the program.
Writing Our Stories is an award-winning creative writing collaborative program whose partners include the Alabama Department of Youth Services, the ABSOP project, and the Alabama Writers' Forum. The Children's Trust Fund provided funds for the WOS Curriculum Guide. This residency is the program's first partnership with an Alabama public school outside of the DYS school system.
Additional support for WOS at CMS has been provided by the Alabama State Council on the Arts, the Alabama License Tag Grant Program, and the Shelby County Arts Council.
WRITING OUR STORIES…
http://www.writersforum.org/programs/writing/
***
ASCA schedules Poetry Out Loud Finals
The Alabama State Council on the Arts and the Alabama Alliance for Arts Education announce the state finals for Poetry Out Loud: National Recitation Contest (POL). The competition, presented in partnership with the National Endowment for the Arts and the Poetry Foundation, is a part of a national program that encourages high school students to learn about great poetry through memorization, performance, and competition. On February 21 at 12:30 p.m., more than twenty-five students from sixteen high schools will participate in the POL state finals at the Alabama Shakespeare Festival.
"Poetry Out Loud continues to be a growing program for the Council, AAAE and Alabama students in terms of both size and quality," said Al Head, ASCA executive director. "In 2010 Alabama placed its state winner as a top nine finalist in the national competition in Washington, and this year with our state's talented students being showcased at the Alabama Shakespeare Festival we are expecting the highest caliber of participation in the history of the program."
The winner of the Alabama finals will receive $200, and the winner's school will receive a $500 stipend for the purchase of poetry books. The first runner-up will receive $100, with $200 for his or her school library. Additional awards for state contenders include monetary awards in the original poetry category from the Alabama Writers' Forum. The state champion finalist will received an all-expense paid trip to compete in the National Finals in Washington, D.C., April 28-29. The National Finals will grant a total of $50,000 in awards and school stipends, with a $20,000 award for the National Champion.
POETRY OUT LOUD…
2010 Alabama POL State Champion Youssef Biaz (photo by James Kegley)
***
Slash Pine ad
Where there is a cut, a thick sap flows.
advertisement
http://www.slashpinepress.com/
***
JSU to host On the Brink
Jacksonville State University (JSU) will host its annual On the Brink literary conference on February 19, 9 a.m.-4 p.m. in Leone Cole Auditorium. Scheduled writers include Clyde Bolton, Susan Gregg Gilmore, Kathryn Magendie, Inman Majors, Alex Heard, Jennifer Horne, Kerry Madden, and Jeffrey Stepakoff.
On the Brink is designed as a provocative and entertaining gathering of Southern writers and readers. The conference also offers a forum for emerging writers in a range of genres as they explore the Southern experience through our past, present, and future. The featured authors will read from their works, discuss their genres, and respond to audience questions.
ON THE BRINK…
http://www.jsu.edu/english/allbrink.html
***
UA Cason Award to honor Clyde Bolton
Clyde Bolton, reporter, columnist, and author, will receive the 2011 Clarence Cason Award in Nonfiction Writing from The University of Alabama College of Communication and Information Sciences on March 3 at 6 p.m. at a reception and dinner in his honor at the NorthRiver Yacht Club.
"Clyde Bolton's two insightful, touching volumes of memoir would, by themselves, merit the Clarence Cason Award," said Don Noble, chair of the 2011 Cason Award selection committee. "That these two books are backed up by forty years of reporting, thousands of newspaper columns, seven novels, and a dozen books of sports reporting and history makes Bolton a most impressive recipient, indeed."
Bolton, of Trussville, had a forty-six-year career in journalism. He was a sports reporter and columnist for The Birmingham News for forty-one of those years. For thirty-one years, he wrote four sports columns a week, and he places among the most widely read newspaper columnists of the late twentieth century.
Bolton is also the author of sixteen books. His first, in 1972, was The Crimson Tide, and he went on to write others about Auburn and Georgia football and Alabama basketball. He is also the author of several works of fiction, including an historical novel.
Most recently, Bolton has published two volumes of memoirs: Stop the Presses (So I Can Get Off) about his career in sports reporting with insightful biographical sketches of coaches Paul Bryant and Ralph Jordan; and Hadacol Days, a memoir of growing up in the South of the 1940s and 1950s.
Tickets for the dinner honoring Bolton are $60. To order tickets, phone Sheila Davis at 205-348-4787.
READ MORE…
http://uanews.ua.edu/2011/02/ua-cason-award-to-honor-reporter-columnist-and-author-clyde-bolton/
***
Lillian E. Smith Foundation announces Writer-in-Service Awards, Book Awards deadline
The Lillian E. Smith Foundation has named two Alabamians, Foster Dickson of Montgomery and Kyes Stevens of Waverly, as winners of its first annual Writer-in-Service Awards. Open to residents of Alabama, Georgia, and Mississippi working to advance writing and the arts through public service careers or volunteer work, the award includes a two-week residency, an honorarium, and a travel allowance. Eligible activities include, but are not limited to, arts education, literacy instruction, prison arts and education, English as a second language instruction, and art-related therapies.
Dickson teaches creative writing at the Booker T. Washington Magnet High School. He was named Secondary Teacher of the Year by the Alabama PTA for the 2009-2010 school year.
Stevens is the founder, director, and a teaching poet with the Alabama Prison Arts and Education Project at Auburn University. She has also served as a firefighter with the Farmville Volunteer Fire Department, a council member in the Town of Waverly, and an Advisory Board member for the Emerging Arts Leaders of Alabama.
The Foundation has also announced a March 11 deadline for its 2011 Lillian Smith Book Awards. These awards honor those authors who through their writing carry on Smith's legacy of elucidating the condition of racial and social inequity and proposing a vision of justice and human understanding.
READ MORE…
http://www.lillianesmith.org/Artist-in-aervice%20award.html
***
wordforwordforword ad
Trust us with your words.
advertisement
http://www.wordforwordforword.com/
***
Randy Shoults retires from ASCA
Randy Shoults recently retired as Community Arts and Literature Program Manager for the Alabama State Council on the Arts (ASCA), a position he held since1985. A native of Selma, Shoults holds an MA in painting and ceramics from the University of Alabama and a BA from Troy University. He taught for twelve years at the post-secondary level and has served as a juror for many exhibitions and festivals around the Southeast. He also served as a de facto member of the Forum's board of directors. Still active as an artist, Shoults serves as a consultant and advisor for artists and arts organizations nationwide.
Anne Kimzey, a folklorist with the Alabama Center for Traditional Culture, will assume Shoults' duties temporarily. At the Center, a division of ASCA, Kimzey administers the Alabama Folk Arts Apprenticeship Program and co-edits Tributaries, the journal of the Alabama Folklife Association. During her twenty-one years at ASCA, she has conducted field research on a variety of Alabama's folk traditions and has produced publications, exhibits, radio shows, and other programming related to the state's traditional arts and culture. Kimzey grew up in Chattanooga. She received her BA in journalism at the University of North Carolina at Chapel Hill, where she also pursued graduate studies in folklore.
The Forum wishes Randy good luck in his future artistic endeavors and looks forward to working with Anne.
Editor's note: March 1 is the Application Deadline for ASCA Literary Arts Fellowships. ASCA makes cash awards to individual writers in the literary arts based on merit of work, career achievement, career potential, and service to the state. Click here to apply.
THE ALABAMA STATE COUNCIL ON THE ARTS…
Randy Shoults and Anne Kimzey (photo by Steve Grauberger)
***
SWR launches new issue, announces next reading period
The Southern Women's Review (SWR), a journal for Southern women writers and photographers, has launched its fourth issue. The Review is a free, on-line literary journal that allows readers access to artistic excellence.
SWR's next reading period begins August 1. Deadline is December 1. Women poets, fiction and creative nonfiction writers, and photographers are invited to submit their work. SWR will publish its fifth issue in January 2012.
DOWNLOAD SWR…
http://www.southernwomensreview.com/index.php/home-page
***
Blue Phrog ad
Where Alabama's literati shops for fine art.
advertisement
***
BWG calls for submissions
The Baldwin Writers Group (BWG) has called for submissions for its 2011 writing contest. Categories are short story, essay, and poetry. Deadline is April 30.
The contest is open to all writers in the states of Alabama, Florida, and Mississippi. Writers may submit multiple entries at $10 per submission. BWG members may submit at $5 per submission.
The First, Second, and Third Place winners in each category will be published in a BWG anthology. First Place prize is $100, Second Place is $50, and Third Place is $25. Each contest winner will receive five copies of the BWG book.
COMPLETE GUIDELINES…
http://www.baldwinwritersgroup.com/events.htm
***
AWC annual writing contest is now open
The Alabama Writers' Conclave (AWC) is offering prizes of $100, $75, $50, and $25 plus online publication of First through Fourth Place winners in The Alalitcom in its annual writing contest. AWC will award prizes on July 17 during its conference at the Huntsville Marriott, Space and Rocket Center. Deadline is April 20.
AWC contest categories include fiction, short fiction, juvenile fiction, nonfiction, traditional poetry, free verse poetry, humor (fiction, nonfiction, or poetry), and first chapter novel. Multiple entries accepted, but writers may win only one prize per category. Entries must be original and unpublished. Submissions should not have won a money prize in any AWC contest. Entry fees apply.
SUBMIT HERE…
http://www.alabamawritersconclave.org/2011_guidelines.html
***
AHF accepting applications for Riley Scholarship, announces SUPER
The Alabama Humanities Foundation (AHF) has announced the ninth-annual Jenice Riley Memorial Scholarship benefiting kindergarten-sixth grade teachers. This scholarship is a professional development opportunity for teachers to receive a $1,000 scholarship to enhance their teaching about Alabama/American History and citizenship and to encourage civic involvement by students in their community. The application deadline is May 27.
The Jenice Riley Memorial Scholarship is named for the late daughter of Bob and Patsy Riley as a means of honoring her memory and her dedication to the teaching and nurturing of Alabama's most important citizens: our young children.
AHF is also currently accepting applications for its 2011 SUPER institutes. The SUPER (School and University Partners for Educational Renewal) teacher program provides graduate-level, content-rich, professional development of the highest quality to outstanding fourth-twelfth grade public and private school teachers who wish to expand and deepen their knowledge of a particular subject or theme within the humanities.
The aim of SUPER is to increase participants' subject knowledge and, in turn, their confidence, enthusiasm, and effectiveness as educators. The content in these programs directly addresses the Courses of Study as mandated by the Alabama State Department of Education. Upon completion of a SUPER program, participants receive a certificate documenting hours earned toward continuing education units (CEUs) for submission within their own districts.
This summer, institutes will be held at the University of Montevallo June 6-8, at Troy University June 19-24, at the AHF offices in Birmingham June 28-30, and at Spring Hill College in Mobile July 10-15.
THE ALABAMA HUMANITIES FOUNDATION…
***
Caroline Marshall Draughon ad
Promoting public engagement in the arts and humanities.
advertisement
http://media.cla.auburn.edu/cah/
***
February reviews feature diverse books for every taste
The Devil, Joe Louis, and eyestodewhurld—three books included in the February Book Reviews. Also reviewed are books by Clyde Bolton, this year's Clarence Cason Award winner; Writing Our Stories teaching writer Tony Crunk; NASA scientists Travis S. Taylor and Les Johnson; and more. Explore these books and others in our February reviews.
Each month First Draft Reviews Online features reviews of books by Alabama authors, books about our state, and books by local publishers. Each review offers a link to authors, publishers, and reviewers when available. The page also features a searchable archive to benefit readers, students, and scholars.
FEBRUARY REVIEWS…
http://www.writersforum.org/books/default.aspx
***
Fall 2010 First Draft is online
Point your family and friends to thirteen years and thirty-two issues of First Draft online. They will enjoy reading interviews with Harper Lee Award Winners, essays by some of the country's most notable writers, and reviews of books that have become literary treasures.
The latest issue features Don Noble's take on the 50th anniversary of To Kill a Mockingbird, Sean Hill's look at electronic broadsides, Kerry Madden's retrospect of PMS, and Tony Crunk's musings on Writing Our Stories.
First Draft mails to AWF members in good standing. Make certain to renew your membership when the time comes so you won't miss a single issue. Or give the gift of First Draft with a membership in the Forum.
READ FIRST DRAFT…
http://www.writersforum.org/firstdraft/
Link:
http://www.writersforum.org/join/join.asp
***
Upcoming Literary Events
Through March 31, Miniature Book Exhibition, Reed Books, Birmingham
Feb 19, 9 am-4 pm, On the Brink literary conference, Leone Cole Auditorium, Jacksonville State University
Feb 19, 10 am, Ravi Howard & Donald Stone book talk, Alabama Southern Community College, Monroeville
Feb 19, 1-3 pm, Larry Davenport book event, Page & Palette, Fairhope
Feb 19, 2-4 pm, John Bemelmans Marciano book event, Page & Palette, Fairhope
Feb 20, 2 pm, Autauga Genealogical Society: Julie Williams, First Baptist Church, Prattville
Feb 24, 10 am, Wayne Greenhaw book talk, Bevill Center-Snead State Community College, Boaz
Feb 24, noon, Mary Ann Neeley book talk, Osher Lifelong Learning Institute, Bryant Conference Center, Tuscaloosa
Feb 24, 7 pm, Rick Bragg reading, Health & Science Building, Jefferson State Community College-Shelby, Hoover
Feb 25-27, Springmingle SCBWI Writers Conference, Atlanta Marriott Century Center
Feb 26, 12:30 pm, Southern Magic Presents: Peggy Webb, Homewood Public Library
March 1, Application Deadline for ASCA Literary Arts Fellowships
March 1, 7 pm, This Day: Poems from the Life of Helen Keller by Jeanie Thompson, Theatre Tuscaloosa, Shelton State Community College
March 3, 7 pm, Bankhead Visiting Writers Series: Larry Sutin, Smith Hall 205, University of Alabama, Tuscaloosa
March 4, 8 pm, Montevallo Poetry Slam, Eclipse Coffee & Books
March 10, 6 pm, Mark Childress book event, Page & Palette, Fairhope
Save the Date:
April 1-2, Slash Pine Poetry Festival
April 15, Montevallo Literary Festival
April 16, 10 am-4 pm, Alabama Book Festival, Montgomery
May 5-7, Alabama Writers Symposium, Monroeville
MORE READINGS, SIGNINGS, & BOOKMARK…
http://www.writersforum.org/calendar/default.aspx
***
Let your voice be heard!
The Scrolling Calendar on the AWF homepage features upcoming in-state readings, conferences, book signings, and more. To publicize your upcoming event, simply click "Submit your event" then complete and submit the form.
The Announcements page features nationwide publication opportunities, contests, conferences, retreats, and other items of interest to the literary community. To list your announcement, simply click the "Announcements" tab and then "Submit your announcement."
SUBMIT YOUR EVENT…
Links:
http://www.writersforum.org/calendar/default.aspx
http://www.writersforum.org/announcements/default.aspx
Hear outstanding interviews with your favorite Alabama authors
Each week on the Alabama Arts Radio Series, staff members of the Alabama State Council on the Arts visit with writers, musicians, visual artists, and other individuals who contribute to our state's rich artistic traditions. Recent literary interviews include Cheryl Davis, Patricia Hancock Cooper, and Rick Bragg.
Listen Sundays 5-5:30 p.m. on WTSU 89.9 (Montgomery-Troy), WRWA 88.7 (Dothan), and WTJB 91.7 (Columbus-Phenix City). Those farther south may listen Saturdays 2:30-3 p.m. on WHIL 91.3 (Mobile-Biloxi-Pensacola). Broadcasts are also streamed live and archived on the Web.
LISTEN HERE…
http://www.arts.state.al.us/actc/1/radioseries.html
Links:
http://www.encyclopediaofalabama.org/face/Article.jsp?id=h-1881 (Bragg)
Support the Arts, Support the Forum
Did you know that proceeds from the sale of the Alabama Support the Arts license plate help fund the Alabama Writers' Forum? They do. Next time your car tag needs renewal, purchase one of these colorful plates to help support the Forum and other Alabama arts education projects.
LEARN MORE…
http://www.arts.state.al.us/news/index-news.html#"Support the Arts" License Tag
Got news?
Do you have news to spread? Submit your items to the AWF Literary News monthly e-newsletter. It's easy. Simply e-mail: 1) two-five paragraphs in an editable format such as Word or Rich Text Format; 2) a digital graphic such as a photo or logo in JPEG or GIF format with an RGB color palette. (We can not accept CMYK or gray scale files) Please include photo credit; and 3) a Web link to your complete story or Web site. Send your information to gambledanny@bellsouth.net or phone 205-665-7986. Please include your name, e-mail address, and telephone number. Deadline: 20th of each month.
Friend the Forum on Facebook and Twitter
For late-breaking news, follow us on Twitter and Facebook.
***
The Alabama Writers' Forum
The Alabama Writers' Forum, a partnership program of the Alabama State Council on the Arts, promotes writers and writing in Alabama, with an emphasis on arts education programs for young writers.
Links
The Alabama Writers' Forum
P.O. Box 4777
Montgomery, AL 36103-4777
334-265-7728
Toll Free: 866-901-1117
Fax: 334-265-7828
writersforum@bellsouth.net
www.writersforum.org
© 2011 The Alabama Writers' Forum, Inc.
Footers:
The Alabama Writers' Forum
The Alabama State Council on the Arts