April 2013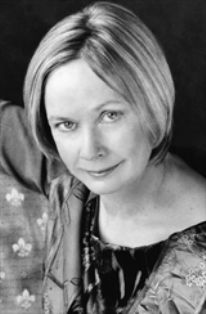 Alabama Book Festival announces 2013 lineup of writers
Some 45 authors have accepted the invitation to attend the 8th Annual Alabama Book Festival in Montgomery, April 20, in Old Alabama Town. During the daylong festival the authors will read, answer questions, and sign books. The festival concludes with the Alabama Readers Theatre performing Now Is the Time for All Good Men, a play by Harper Lee. A list of all the authors and a brief biography of each along with schedules and other information is posted on the ABF website.
Among the writers coming this year is Therese Anne Fowler, recently interviewed on National Public Radio concerning her new book, Z: A Novel of Zelda Fitzgerald. Her fictional account of the life of the famous Montgomery native is a Best Pick for 2013 by Huffington Post. Birmingham native and New York Times bestselling author Sena Jeter Naslund is author of eight books of fiction. Adam and Eve is her latest novel. James Cherry, Still a Man and Other Stories, was nominated for an NAACP Image Award in 2009 for his poetry collection Honoring the Ancestors. A native of Jackson, Tennessee, he also was nominated for a Lillian Smith Book Award.
Sena Jeter Naslund (photo by Marion Ettlinger)
Alabama Book Festival….
http://www.alabamabookfestival.org/welcome.html
Link:
http://www.alabamabookfestival.org/past-festival-authors_1.html
***
Creative writing professors, students invited to attend teacher writing workshop
Students and teachers of creative writing at the college level are invited to join high school teachers for the Alabama Book Festival's Creative Writing Workshop, Friday, April 19, 9 a.m.-3 p.m. at Troy University, Montgomery Campus. Book Festival authors who will present writing lessons based on their work include poet Juliana Gray, graphic poet Kathleen Driskell, and graphic novelist Lila Quintero Weaver.
This free all-day workshop includes lunch and is made possible by generous funding from Vulcan Materials Company, the Support the Arts Car Tag Fund, Troy University, Montgomery Campus, the Poarch Band of Creek Indians, and the Alabama State Council on the Arts. To register call the Alabama Writers' Forum at 334-265-7728 or write writersforum@bellsouth.net for a registration form today. Register by April 16.
ABF CREATIVE WRITING WORKSHOP…
http://www.writersforum.org/news_and_reviews/newsroom.html/article/2013/02/26/forum-to-sponsor-alabama-book-festival-outreach-and-teacher-workshop
***
Alabama Writers Symposium authors in the national spotlight
Gay Talese and Margaret Wrinkle recently caught the nation's attention in two distinct media. Talese, this year's Harper Lee Award recipient, discusses the importance of being dapper in a video posted on Vimeo. "A man isn't fully dressed until he has a hat on," says Talese.
Wrinkle recently received a positive review for her debut novel, Wash, in The New York Times Sunday Book Review. Writing in the March 29 issue, critic Major Jackson calls Wrinkle's book "a masterly literary work that will surely earn praise at every turn."
Talese will accept his Harper Lee Award at the Awards Luncheon on Friday, April 26, 12:15-2 p.m. in the Monroeville Community House. He will read from his work on Saturday, April 27, 10-11 a.m. at the Old Courthouse. Wrinkle will read from and discuss her work on Friday, April 26, 3:05-3:50 p.m. in Nettles Auditorium on the Alabama Southern Community College campus.
Alabama Writers Symposium…
http://www.ascc.edu/?DivisionID=678
Links:
http://player.vimeo.com/video/55058687 (Talese)
http://www.nytimes.com/2013/03/31/books/review/wash-by-margaret-wrinkle.html?smid=fb-share&_r=1& (Wrinkle)
***
Alabama's literary family reunion.
advertisement
http://www.ascc.edu/?DivisionID=678
***
Associates' News
Forum intern Jamie Bennitt will receive the Jeremy Lespi Fellowship Award at the Montevallo Literary Festival on Friday, April 12. Awarded for poetry, the honor is named for former UM student Jeremy Lespi. Bennitt will accept the award and read from his work at 11 a.m. in the Sarah Palmer Commons in Comer Hall on the UM campus.
Sue Brannan Walker, AWF board of directors immediate past president, will receive the 2013 Eugene Current-Garcia Award for Alabama's Distinguished Scholar at the Alabama Writers Symposium at the Awards Luncheon on Friday, April 26, 12:15-2 p.m. in the Monroeville Community House. The annual award recognizes and rewards Alabamians who have distinguished themselves as men or women of letters, specifically in scholarly reflection and writing on literary topics.
***
Retribution: The new novel from K.T. Archer.
http://www.ktarcher.com/Retribution.html
advertisement
***
Book Reviews Online features reviews of Alabama Book Festival authors
The Alabama Book Festival is April 20 in Montgomery's Old Alabama Town. The Forum's Book Reviews online is planning to review as many ABF authors as possible until the event—and after.
Recent Book Fest author reviews include Doc: The Story of a Birmingham Jazz Man by Frank "Doc" Adams & Burgin Mathews, Leaving Tuscaloosa by Walter Bennett, Pick and Peck: A Graphic Poem by Kathleen Driskell, Cotton by Derrick Harriell, and Brother Sid: A Novel of Sidney Lanier by May Lamar.
The Books That Mattered: A Reader's Memoir by Frye Gaillard, The Darkling
by R.B. Chesterton (Carolyn Haines), Darkroom: A Memoir In Black and White by Lila Quintero Weaver, and Thirty-One Women on the Gifts That Mattered Most, edited by Elizabeth Bennett with an essay by Judith Hillman Paterson will soon be posted. Follow us on Twitter @ writersforum and Facebook @ Alabama Writers' Forum Friends to learn of the latest review postings.
RECENT BOOK REVIEWS…
http://www.writersforum.org/news_and_reviews/book_reviews.html
***
Visit our Opportunities page
Our Opportunities page keeps you informed on publishers and organizations who want your work. Here you'll find Calls for Submission and Writing Contests. The page also includes links to Writers Groups, Writing Workshops, and National Conferences—excellent places to network.
OPPORTUNITY KNOCKS…
http://www.writersforum.org/opportunities/
***
Upcoming Literary Events
Attract a larger audience on the Forum's Events calendar. Some 2200 book lovers receive Literary News each month, and a number of these readers check our calendar for literary events in their areas and beyond.
MORE READINGS, SIGNINGS, & BOOKMARK…
http://www.writersforum.org/events/
***
Learn more about the Alabama Book Festival on Alabama Arts Radio
In a recent installment of Alabama Arts Radio, Anne Kimzey, Alabama State Council on the Arts literature program director, interviews AWF Executive Director Jeanie Thompson about the 2013 Alabama Book Festival. Thompson and Kimzey discuss the more than 40 authors appearing at the Book Fest, special features such as the poetry tent and children's area, and outreach activities for students and teachers.
Past interviews with ABF authors include Adam Vines, Bonny Chen, John Sledge, Kathleen Driskell, and Sena Jeter Naslund.
Each week on the Alabama Arts Radio Series, staff members of the Alabama State Council on the Arts visit with writers, musicians, visual artists, and other individuals who contribute to our state's rich artistic traditions. Recent literary interviews include Sonia Sanchez, Rick Bragg, and Virginia Gilbert.
Listen Sundays 5-5:30 p.m. on WTSU 89.9 (Montgomery-Troy), WRWA 88.7 (Dothan), and WTJB 91.7 (Columbus-Phenix City). Those farther south may listen Saturdays, 2:30-3 p.m., on WHIL 91.3 (Mobile-Biloxi-Pensacola). Broadcasts are also streamed live and archived on the Web.
LISTEN HERE…
http://www.writersforum.org/podcasts/radio.html
***
Support the Arts supports the Forum
Proceeds from the sale of the Alabama Support the Arts license plate help fund arts education programs. The next time your car tag needs renewal, purchase one of these colorful plates to help support the Forum and other arts education projects.
LEARN MORE…
http://www.arts.state.al.us/news/index-news.html#"Support the Arts" License Tag
***
Friend the Forum on Facebook and follow on Twitter
For late-breaking news, follow us on Twitter @ writersforum and friend us on Facebook @ Alabama Writers' Forum Friends.
***
The Alabama Writers' Forum
The Alabama Writers' Forum, a partnership program of the Alabama State Council on the Arts, promotes writers and writing in Alabama, with an emphasis on arts education programs for young writers.
Links:
***
The Alabama Writers' Forum
P.O. Box 4777
Montgomery, AL 36103-4777
334-265-7728
Toll Free: 866-901-1117
Fax: 334-265-7828
writersforum@bellsouth.net
www.writersforum.org
© 2013 The Alabama Writers' Forum, Inc.