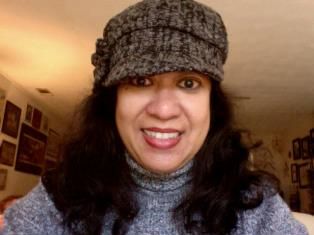 I was fired from the small-town newspaper I was working for in 2008—apparently a banner year in layoffs at newspapers—and, by that time, I had been working in print journalism in two states for twelve years.
People kept telling me that I would "find" something else, that other doors would open for me. I was, of course, more dubious. Finding another writing job in a small town is laughable. Unlike waiting tables—which I'd done for years before and after college—no one needs a writer. Who cares if I can spell and construct a fairly decent sentence? Who cares if I know what AP Style means? Who cares that I can edit?
I did consider going back to waiting tables, though. It's a job I knew I could do and am proud of it. Not everyone can wait tables, you know, in much the same way as not every chef can be a short-order cook. It takes a lot of practice and requires multi-tasking skills.
Turns out, another door did open for me, and an unexpected portal at that: radio. Yeah, I know what you're thinking—How does someone go from print journalism to radio broadcasting? Trust me, I thought the same thing. There didn't seem to be any familiar connection to me at all. Not only would I have to write my news, an alien cog had been introduced to the mix: I had to use my voice. Paranoia ensued. I had the crippling fear I'd offhandedly say the "F" word live on the air and get fined $100,000 by the FCC. But I was talked into it, and I was glad. Radio turned out to be one rocket blast of fun.
Remember the '70s sitcom WKRP in Cincinnati? It was one of my favorite shows growing up. Dr. Johnny Fever, Venus Flytrap, Bailey Quarters, and yes, even Les Nessman were the coolest, hippest, most happenin' characters on TV at that time. And when I walked into the radio station that hired me after three interviews for a part-time position, I was smitten by the atmosphere.
Radio broadcasting to print journalism is somewhat like Bugs Bunny to the Tasmanian Devil; in radio, on the air, "you's gotta unlax" as DJ Bugs would say to that whirling dervish of a newspaper reporter. When I joined this radio company, it was just about to launch a new station playing songs from the '60s, '70s, and '80s. It was kismet. Songs I recognized from my generation? What's not to love?
I didn't expect to like radio so much, but I did. Granted, I was working only part-time there, but let me tell you what "part-time" entailed: I still covered all the local government and school board meetings, wrote the copy and recorded it myself for taped broadcast five days a week, voiced some commercials, and was on the air two to three days a week on the morning show from 6-10 a.m.
Perhaps the biggest thrill while working for radio was getting to meet Chubby Checker. He actually came to see us in 2009 and stayed for two live shows that day. He showed us how he danced The Twist—he was sixty-eight then and still incredibly lithe—and regaled us with stories of a vast number of celebrities he had met through the years. I remember that, between shows, he took off in his shiny Mercedes convertible to find "more dirt roads" in our county. Having grown up in the South, he had a fondness for them. He was in luck. Our area has over 600 miles of dirt roads.
I worked in radio for five years. I resigned last year. I was basically tired of doing full-time work for part-time pay. But my colleagues were wonderful, especially the on-air talent, "deejay" to you and me. These three guys I worked with were a cross between the characters in WKRP and M*A*S*H—sharp, funny, professional, and certifiably nuts. I never understood why so-called "expert consultants" were always being thrown at them to "improve" their jobs. These guys knew what they were doing, and they did it well.
These days, I'm indulging my hobby of the culinary arts and cooking and delivering meals for a few friends in town. Much like an armchair psychiatrist, I'm an amateur chef. Home-cooked food has a way of healing one's soul sometimes, and I like that.
As for what's next for me—who knows? I'm well into the second act of my life and although I'm nowhere near the desired demographic, I haven't ruled out some screen time. Maybe a cooking segment/blog on YouTube? Stay tuned!
(Photo of Jacquie Wee Brasher by the author.)
Jacquie Wee Brasher is a graduate of the University of Montevallo, in Montevallo, Alabama. She lives in Swainsboro, Georgia with her husband, Alan, and their three cats, Viking, Nemo, and Socks.