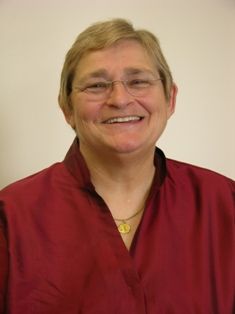 A number of people have commented on my earlier Facebook post about my seeing the movie, Argo, and how it reminded me of my own experiences in being evacuated from Iran in 1979. I've been asked for more details, so here goes. First, more on the movie, which does get pretty Hollywoodish towards the end, but I liked that because it helps to create in the audience the kind of anxiety we all faced in getting out of Iran and the uncertainty of our circumstances. If you see the movie, you can compare what I say to what you see.
My thoughts on the Shah. The movie's beginning really paints him in a very negative light. In reality, the Shah wasn't all bad. He protected the minorities, modernized Iran, created freedoms for women, provided educational opportunities for his countrymen, and promoted the cultural heritage of his people. While everyone talked about Savak, the Iranian Secret Police, I knew many people, both foreign and native, who made despairing comments about the Shah in private and in public, and no one I knew got arrested, including one Iranian official. Everywhere were pictures of the Shah. We would point at his picture and call him "Fred," and then usually made some kind of joke.
The Shah had his supporters in Iran, too, but remember, the other guys won the revolution, and those who didn't support Khomeini were killed, as you see in the movie, were forced into silence and obedience, or fled the country. I liked the portrait of the Iranian housekeeper at the Canadian Ambassador's house. She protected the people at the house and ended up fleeing. I knew many decent Iranians like her.
Actually, I was evacuated from Isfahan. We first boarded mini buses that took us out to the newly finished Bell Helicopter American compound. There we stayed under guard for over a week. We then took mini buses to Tehran. Every time we got on the buses, we had to keep the window curtains closed. We had to stop at checkpoints where armed guards would inspect us.
When we arrived at the Tehran Hilton, we were first briefed and debriefed. Shooting occurred all around the Hilton. The lights went out for a while and we had to hit the ground. The Hilton had been ransacked a couple of weeks before. Windows were shot out and doors had been kicked in.
Some of the Mirabad Airport movie scenes looked very much like my memory of it, but without the Khomeini references. We stood in line and our bags were searched. We tried to disguise anything of value. In my case, that included my camera, my writings, and my photographs. Once we got through customs and got on the Pan Am Boeing 747, Iranian armed guards got on board and walked up and down the isles before we could leave.
Once they were gone, we took off. We waited, just as they did in the movie, until we got out of Iranian airspace before we felt really free. We celebrated a lot more than they did in the movie. We were so happy to get out of there.
(Photo of Virginia Gilbert by Jerome Saintjones-Alabama A & M)
Virginia Gilbert taught English in Iran with the American companies Datex and Telemedia. She retired from the English Department at Alabama A & M.