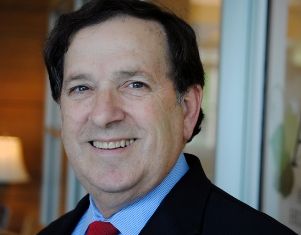 Editor's note: This column first appeared in The Birmingham News on August 12, 2012
Growing up in Mobile, I learned Alabama's regions are remarkably different demographically, culturally and socially. But kudzu was everywhere! Church affiliations, music types and food preferences may contrast to a large degree between Florence and Foley or Anniston and Andalusia, and no matter if you live in Prichard or Fort Payne, there is another kudzu-like constant whose roots run deep—a coming together of vastly different cultures in the single pursuit of learning.
Our humanities are like the proverbial Alabama kudzu; once it takes hold, the powerful roots and vines spread everywhere. They are universally powerful and touch each and every one of us profoundly and fundamentally. They are an inescapable and compelling part of that which makes up our shared human experience.
People ask just what do you mean by humanities? The stock answer—"the study of literature, history, linguistics, jurisprudence, philosophy, archeology, comparative religion, ethics and art theory as it impacts human behavior" ... whew, that just takes your breath away. I prefer to tell friends that our humanities mission is to enrich the lives of all Alabamians through literature, history, philosophy and culture with programs, events, grants and other resources that encourage critical thinking and conversations across social, economic and cultural boundaries.
We see that enrichment in new books delivered to libraries across Alabama that suffered losses in the April 27, 2011, tornadoes. We hear it from outstanding Alabama teachers in a five-day work shop of "only Spanish" spoken as they studied Argentina and its culture. We savor it in Smithsonian exhibits crisscrossing the state in small towns where that kind of cultural exposure was virtually nonexistent. We explore it along with world-renowned scientist E.O. Wilson, who will speak in Birmingham Sept. 10. And we recognize it in scholarly youths from around the state whose prose is proudly published for the first time.
It is very gratifying to me, as executive director of the Alabama Humanities Foundation, to oversee the disbursement of multiple grants and the presentation of a variety of educational programs that reach colleges, universities, libraries, museums, schools—as well as individual teachers, students and many others—throughout our state. People from all corners of Alabama comprise our diverse board of directors. Their charge is to engage more Alabamians—to learn, to listen and to explore the humanities.
Programs
AHF produces or helps fund educational programs that stimulate thinking and healthy conversations that otherwise would not exist. Obviously, we want to open people's eyes to what AHF does and inspire them to want to learn. Reading, traveling, conversing and ultimately empathizing with folks beyond your own circle can produce for you a new perspective of Alabama. We try to make it simple:
• Look at our website, www.ahf.net, and find events that interest you.
• Attend one of our speaker's bureau programs that are held in all parts of the state.
• Visit and view one of the AHF-sponsored exhibitions.
• Read an article on the Encyclopedia of Alabama site that we sponsor.
Our funding for humanities programs come from various sources, and we are always striving to ensure that we offer a top-notch product with costs as low as possible. Most of the programs we offer do not require a fee from the participants. We are very lucky to have a strong cadre of financial supporters, but we, like everyone else, would do more if given the opportunity and the resources.
Our rewards come from those who benefit from our programs, such as the teachers who participate in our SUPER Institutes and spread their knowledge and share their experiences like kudzu when they return to the classroom.
In their own words, they define what the humanities are all about. Amanda Beason, an English teacher at Leeds High School, noted that being a part of a Mockingbird Moments SUPER Institute was "one of the most rewarding professional development experiences of my teaching career. There is no doubt that my English students will benefit directly from the training I received." At her statement's heart are the humanities -- a powerfully persuasive lesson in learning.
If the humanities are indeed like Alabama's kudzu, then our friends, supporters and beneficiaries are the roots that nourish our growth.
About the writer: Armand DeKeyser, a Mobile native, is executive director of the Alabama Humanities Foundation, the state affiliate of the National Endowment for the Humanities. Email: adekeyser@ahf.net.
© 2012 al.com. All rights reserved.
(photo courtesy of the Alabama Humanities Foundation)