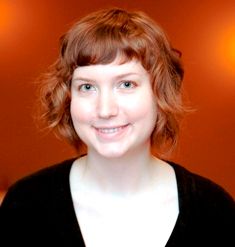 Like most students I entered college to earn a degree because Degree = Career. And like most students in this day and age, particularly those like myself whose field of choice happened to be in the liberal arts, I realized that this equation is more appropriately written as such:
Degree = Go back and get a Masters Degree in something useful and talk to us in three years.
Well, as many times as I heard this from parents, friends, and potential employers, I refused to believe that my English major was worth shelving, so I scoured the state for a group of likeminded individuals who might entertain the possibility of having me around. And lo and behold, in the center of Alabama, I found the Alabama Writers' Forum, which "promotes and facilitates the practice of the literary arts through its services to writers and the general public." So in September of my senior year, I e-mailed Communications Director Danny Gamble and began a year-long internship in which I was able to learn the inner and outer workings of a nonprofit organization that, like myself, doesn't see the literary arts as something to turn up your nose at.
A large part of my responsibility as an intern over the last year was the development of the Forum's new Web site. (Which hopefully you the reader are engrossed in at this very second.) I did not profess to possess any computer skills beyond basic word processing when the Forum took me on, but luckily Danny proved to be the best supervisor a student could ask for in this situation, namely because he was equally clueless. Therefore, the deadlines were realistic and I had a comrade in the trenches, so to speak, as we constructed from scratch all these lovely virtual pages you now have the pleasure to explore. See that Google Map on the Southern Literary Trail Page? That organized lists of Podcasts from Alabama Arts Radio with summaries and images? Those great videos of author readings including one of Ravi Howard at my very own University of Montevallo? That Contemporary Literary Directory which lists every single book you've ever published? These things don't just magically appear, folks!
But please, don't think that I am whining. While this work was at times tedious, it has proved valuable in that it forced me to embrace the digital age while honing my editing, researching, and communication skills within a professional versus an academic environment, skills which I am extremely grateful to posses in both day-to-day life and for the sake of my resume.
While my internship included other responsibilities such as editing book reviews, calendar events, and announcements, my favorite part of the experience was that I got to assist at Forum-sponsored events such as the High School Literary Arts Awards and the Alabama Book Festival. Whether it was seeing a young writer bask in the glow of recognition or listening to Sonia Sanchez read from my favorite collection of her poetry, these events allowed me the chance to experience the impact AWF has on communities and individuals here in Alabama and reminded me that not everyone in our state is ready to turn their backs on the written word. On a more personal level, these events allowed me to meet some of the people whose names I had written over and over again following headings such as "Author Event" or "Book Talk," whose novels and poetry I had been reading since I was in middle school, allowing me to realize that these living Alabama legends are, in fact, just flesh-and-blood.
So here I am, looking back on that year and really, aside from finally getting that degree, not much has changed. I couldn't quite get away from AWF, (or they can't quite get away from me), so I'm still Web designing, editing, researching, and typing away. I can only hope that I have the pleasure to continue my work with this great group of folks for years to come.
Caroline McLean is a recent graduate of the University of Montevallo and former intern and assistant project manager at the Alabama Writers' Forum.