Pete Black, Monroeville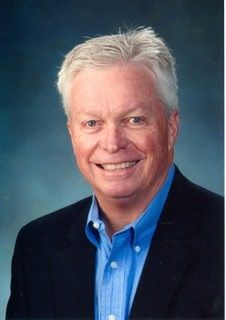 Native of Monroeville, Alabama
Graduated Monroe County High School in 1971
Received B.S. degrees in Physical Education (1975) and Civil Engineering (1978) from the University of Alabama; Alabama Baseball team 1971-75
Thirty-three years of pulp and paper manufacturing experience, including assignments in engineering, maintenance and operations. Retired as Executive Vice President – General Manager of the Alabama River Pulp Company in Monroe County in 2010
In 2011, joined Parsons & Whittemore, Incorporated of Rye Brook, New York, as the Alabama Business & Community Development Manager. Responsibilities include collaborating with the Monroeville-Monroe County Economic Development Authority and the Coastal Gateway Economic Development Alliance to promote the local and regional economic development effort; improve quality of life for citizens of Monroe County
Economic Development activities: Monroeville-Monroe County Economic Development Authority board of directors; Coastal Gateway Economic Development Alliance board of directors. Monroe County representative on the Southwest Alabama Workforce Development Council, President of Monroe County Education Foundation
Community activities: Monroe County United Way Campaign, President Monroeville Main Street Board, President YMCA Board of Directors Monroeville Area Chamber of Commerce Board; Past President of Alabama Pulp and Paper Council and Monroe County Red Cross
Self-published first book, Heart Matters – Never Lose Heart in December 2011; A collection of 75 short inspirational stories, poems and quotes to encourage readers to pursue their dreams, overcome the obstacles in their lives, and never lose heart.
Has written weekly column Heart Matters for the Monroe Journal since 2012.
Wife Patsy is serving her third term on the Monroe County Board of Education. Pete and Patsy have 4 grown children, 3 sons and a daughter.