Barry Marks, Birmingham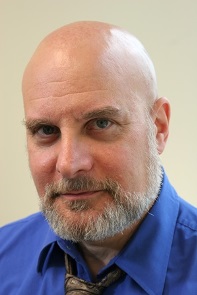 Barry Marks is a Birmingham attorney, and the author of three books of poetry. His most recent book, Dividing By Zero, combines poetry, narrative and fiction to tell the story of the damage caused by a writer's self-possession. Possible Crocodiles, his first book, was named 2010 Book of the Year by the Alabama State Poetry Society. Sounding, his second book, is an emotional but unsentimental examination of grief, loss and recovery. Sounding was a finalist for the Grand Prize in the 2013 Eric Hoffer Award for Independent Publishers.
He is former a member of the Big Table Poets and has participated in that group's anthologies. Barry's chapbook, There is Nothing Oppressive as a Good Man, won the 2003 John and Miriam Morris Chapbook Competition. He is the author of three other chapbooks and his poetry has won numerous awards and has appeared in over 100 journals and anthologies. Barry was Alabama's Poet of the Year for 1999 and twice President of the Alabama State Poetry Society. He is a frequent reader, lecturer and workshop leader.
Barry is a graduate of Emory University (B.A., cum laude, 1974 and L.L.M. 1983) and the University of Florida School of Law (J.D., 1976). He is a Certified Lease and Finance Professional and has been honored by the Equipment Leasing and Finance Association and the National Association of Equipment Leasing. He is co-founder of Leasing Power Tools Press and the author of two books and numerous treatise chapters and articles on equipment finance.