From the President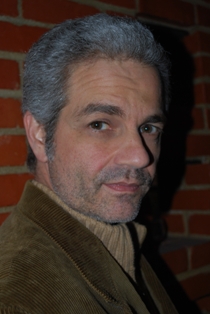 Welcome to the Alabama Writers' Forum!
The Alabama Writers' Forum is a statewide organization dedicated to celebrating the literary arts, literacy, educational outreach, and what's often called the "culture of the book," whether in bound or electronic form. Through a variety of partnerships, grants, and memberships, we help create opportunities for both writers and communities to come together to appreciate the importance of literature in everyday life.
Our history goes back to 1992 when Al Head, Executive Director of the Alabama State Council on the Arts (ASCA), encouraged the creation of an organization that would serve as a conduit for the state's broad and diverse literary community. The Forum's executive director, Jeanie Thompson, came aboard in December 1993 and immediately began constructing a network of authors, booksellers, librarians, and events organizers. Originally located in Tuscaloosa and for a short while in Auburn, the Forum moved to Montgomery in the mid-1990s for proximity's sake to the state legislature. For nearly a decade our offices were located with ASCA at the RSA Tower in Montgomery's downtown business district. From 2005 to 2010, we relocated to Old Alabama Town, one of our partners in the annual Alabama Book Festival. More recently, we have set up shop in the First Tuskegee Bank Building on Adams Avenue. From here, with a mere hop, skip, and jump, we can lobby senators and house representatives for programs we believe are essential to the future of the arts.
The Forum has several crown jewels we hope you will take the time to learn about. Perhaps most important is our Writing Our Stories program, which places creative writing instructors in juvenile justice facilities to help at-risk youth understand how artistic expression can empower them to change their future. Each October our faculty publishes an anthology of work by students at each of our campuses that testifies to what a tool poetry and prose can be for self-awareness and enlightenment. Additionally, AWF sponsors an annual scholarship competition for high-school students and teachers that recognizes the vibrancy and enthusiasm of young people's talents. Thanks to a generous grant from George F. Landegger, chairman of Parsons & Whittemore, we also sponsor the Harper Lee Award, which each year recognizes the lifetime achievement of an eminent Alabama writer whose work has elevated our literary heritage. These are just three of the many things we do.
I believe my own involvement with the Forum indicative of the benefits of membership in our organization. When I first joined a decade ago now, it was largely out of self-interest. I was a writer, and the Forum helped me promote readings and book signings through its online calendar of events. The calendar also helped me track down contests to enter and fellowships to apply for. Soon I was thrilled to discover my work reviewed in First Draft, the Forum's magazine. As an avid reader, I was excited when asked to review other authors' novels. Later I wrote articles for the publication. With each opportunity my visibility increased, and soon I found myself both reading and introducing authors at the Alabama Book Festival, being interviewed for the Alabama Arts Radio podcasts, and participating in workshops and symposia.
Somewhere along the line, thanks in a large part to AWF, I learned the importance of serving the literary community instead of just flogging my own writing. I began to help judge the high-school scholarship competition and to consult on candidates for the Harper Lee Award. Thanks to generous support from Troy University's Montgomery campus where I teach, I was able to donate space for readings and the teacher workshop that kicks off each year's book festival. When invited to join the AWF board as a Writers' Representative, I was excited to recruit my own students as online book reviewers. This past year I was honored to endow an award for the high-school competition in the name of my dear friend Wayne Greenhaw; the opportunity to acknowledge a mentor and to recognize one more talented young writer seemed all the more poignant when Wayne unexpectedly passed just three months later.
As my literary hero Gertrude Stein might say, "And so now I am president and so now what is there to do?"
The answer, very simply, is a lot. We live in an economy that insists that the literary arts are a luxury we can no longer afford to fund. Technology is redefining the experience of reading in ways that neither authors nor audiences really yet understand. The pace and speed of culture seems to render notions of craft as discipline and literacy as critical thinking veritable tortoises to the hares of sensationalism and glib irony.
And yet readers still want to read and writers to write. The Alabama Writers' Forum is here to nurture those two desires. Members receive our monthly Literary News e-newsletter, First Draft Reviews Online, and access to our ever-evolving Web site. They also benefit from informal advising related to grants and other literary arts and education programs in Alabama. Individual tax-deductible membership are an affordable $35, $15 for students, but there are other levels of support from $100 up to $2500.
I'm deeply honored to be a member of this organization. The Alabama Writers' Forum is a model of advocacy that anyone in or outside of Alabama can proudly endorse. We hope you will join us so AWF may continue its efforts to bring aficionados of literature together to create a richer, more meaningful culture.